About ACEC
The American Council of Engineering Companies (ACEC) is the voice of America's engineering industry. Council members – numbering more than 5,000 firms representing more than 500,000 employees throughout the country – are engaged in a wide range of engineering works that propel the nation's economy, and enhance and safeguard America's quality of life. These works allow Americans to drink clean water, enjoy a healthy life, take advantage of new technologies, and travel safely and efficiently. The Council's mission is to contribute to America's prosperity and welfare by advancing the business interests of member firms.
ACEC's roots date back to 1909 when a small group of engineers in private practice established the American Institute of Consulting Engineers (AICE), the forerunner of ACEC. Today ACEC is a large federation of 51 state and regional councils representing the great breadth of America's engineering industry. ACEC member firms employ hundreds of thousands of engineers, architects, land surveyors, scientists, and other specialists, responsible for more than $200 billion of private and public works annually. Member firms range in size from a single registered professional engineer to corporations employing thousands of professionals.
EDUCATION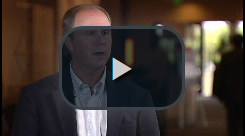 Click the video above to learn why ACEC Business Education will help your firm thrive.
ONLINE CLASS
So What if You Stamp or Sign it? The Meaning of Using Your Professional Seal
December 1, 2016
1:30-2:30 pm (ET)
Register Today >
ONLINE CLASS
5 Contrarian Steps to Winning the Shortlist Interview
December 7, 2016
1:30-2:30 pm (ET)
Register Today >
NEW RESOURCE
Winning Strategies for A/E/C Firms: An Executive's Guide to Maximizing Growth and Profitability
How smart strategic thinking can help firms manage change and grow strong by focusing on opportunities that offer the greatest chance for long-term success and profitability. Details, PDF format.
TRUSTS
ACEC's Trust Programs are designed to enhance your membership investment by helping to control your firm's costs. More Info