Information Technology Forum - 2017
Monday, September 11 (8:30am-5:00pm) - Tuesday, September 12 (8:30am-4:00pm), 2017
Curriculum Track: Communications and Information Technology
Member Organization: National Events
Faculty: TBD
This forum carries 11 PDHs (Professional Development Hours).
Through ACEC's Information Technology (IT) Forum and its accompanying listserv, IT professionals are connected to a network of their peers in an informal, roundtable setting. Professionals share best practices, discuss problems and solutions, and gain valuable insights into industry trends.
The IT Forum holds day long workshops structured for networking with peers, in an interactive roundtable format. Facilitators guide participant discussions on emerging trends and problem solving in the workplace.
Participants to the IT Forum will receive access to its listserv and continue receiving valuable insight and information through member interaction.
2017 Working Agenda
(topics and times may change)
Monday, September 11, 2017
8:00 am - 8:30 am Continental Breakfast
8:30 am - 9:00 am Introductions
9:00 am – 10:30am "Anything" as a Service (AAS)
10:30 am - 10:45 am Break
10:45 am - 12:00 noon Cloud Services
12:00 noon - 1:00 pm Lunch
1:00 – 2:00 pm Department Policy Creation and Administration
2:00 pm - 3:00 pm State of IT a) People and b) Technology
3:00 pm - 3:15 pm Afternoon Break
3:15 pm - 4:15 pm Collaboration and Communication
4:15 pm Session Ends
Tuesday, September 12, 2017
8:00 am - 8:30 am Continental Breakfast
8:30 am - 9:30 am Knowledge Management Platforms
9:30 am - 10:00 am Break
10:00 am - 11:45 am Strategic Management
11:45 am - 1:00pm Lunch
1:00 pm - 2:00 pm System Monitoring
2:00 pm - 3:00 pm Security
3:00 pm – 4:00 pm Open Discussion
4:00 pm Forum Adjourns
OTHER POSSIBLE TOPICS
Registration
Early Bird thru August 4, 2017
ACEC Members: $495
Non-members: $595
Standard after August 4, 2017
ACEC Members: $595
Non-Members: $695
Location
Hilton Austin
500 E 4th St
Austin, TX 78701
(512) 482-8000
Hotel cutoff date: August, 19 2017
Room rate: $229
Register for the IT Forum: Click here
Contact
Maureen Brown
Email: education@acec.org
Phone: 202-347-7474
Fax: 202-789-7220
Refunds, Credits, Substitutions, and Cancellations
For cancellations received at least 15 days prior to program date, ACEC will issue a full refund. For cancellations received between 14 days and 3 days prior to program date, ACEC will issue credits toward any ACEC online class, live or on-demand. Credits are valid for 6 months from issue date. For cancellations received 2 days or less before a program date, no refunds or credits will be issued. Refunds or credits will not be issued for "no-shows." Registrants may choose another online class or substitute attendee/s without penalty at any time. Contact education@acec.org for further information.
EDUCATION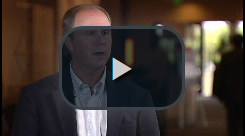 Click the video above to learn why ACEC Business Education will help your firm thrive.
ONLINE CLASS
Introduction to Envision and Sustainable Infrastructure
August 1, 2017
1:30-3:00 pm (ET)
Register Today >
ONLINE CLASS
Before You Sign the Design Services Contract...
August 2, 2017
1:30-3:00 pm (ET)
Register Today >
Public-Private Partnerships and Design-Build: Opportunities and Risks for Consulting Engineers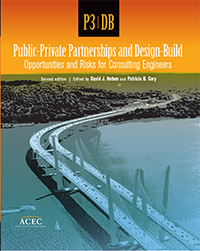 Updated for 2017, the book provides new industry information and experience on P3 and Design-Build approaches, and offers timely recommendations about the rewards, challenges, and risk exposures for engineering firms looking to succeed in today's still evolving project work environment. Details
2017 Bundle of Salary Surveys of Engineering Firms (ZweigWhite)
The 2017 Engineering Firm Salary Surveys are the most up-to-date and comprehensive compensation survey reports for engineering firms operating in each region of the U.S. Details
TRUSTS
ACEC's Trust Programs are designed to enhance your membership investment by helping to control your firm's costs. More Info