Motivate and Manage: Brain-Friendly Techniques to Enhance Performance in Unsettling Times
Thursday, October 12, 2017 1:30 PM - 3:00 PM (Eastern Time (US & Canada))
10-12-2017 01:30 PM 10-12-2017 03:00 PM 15 Motivate and Manage: Brain-Friendly Techniques to Enhance Performance in Unsettling Times Motivate and Manage: Brain-Friendly Techniques to Enhance Performance in Unsettling Times Online ACEC acec@acec.org false MM/DD/YYYY add to calendar
>> Live 10-Pack purchaser? Head to the ACEC Bookstore and click to redeem!
This online class carries 1.5 PDHs (Professional Development Hours).
Curriculum Track: Business Management and Quality
Member Organization: National Events
Faculty: Shelley Row, Shelley Row Associates, LLC
>> Nearly all ACEC online classes are recorded for our on-demand library. Purchase now to view later!
Is your organization experiencing change? During uneasy times, do staff or volunteers need more motivation? The research is in and motivation is not just about money. You don't have to guess at what will work. Take advantage of neuroscience to more effectively motivate and engage staff and volunteers. Learn the factors that reward the brain and practical ways to apply them in your organization. This program uses interactive exercises that create an energy-filled environment which contributes to memory and application of the skills.
Understand the basics of brain function as it applies to motivation.
Apply the five Cs (control, certainty, connection, clout and consistency) with staff and volunteers to activate a reward response.
Use intrinsic motivation as a management tool to enhance engagement and motivation.
This program is for mid to upper-level managers who work with diverse staff, volunteers and teams. The program is appropriate for a keynote, workshop or webinar. It is an excellent companion to the infotuition decision-making program.
Participant comments:
Excellent comments on motivation and interpersonal skills.
I liked the applications and examples relative to the various groups and individuals (including me!) that we regularly work with. Good value; pertinent to our situations. Thanks!
Introspective aids to help understand how and why we do what we do in situations and how to mitigate negative and positive behavior.
Distractions, Meetings and More: Control These Brain-Draining Time-Wasters
Time is money…but do you know how much money lost productivity is costing? Have you stopped to calculate the money that is wasted due to distraction, poor meeting management, missed opportunities, and piddling away limited brain power?
This program assists you and your staff to consciously understand the cost of time and to bring it into day-to-day choices. Plus, advances in neuroscience show that your brain has limited energy for focused attention. To make the best decisions, you need to recognize how and when you use that precious resource, and how to recharge it.
Learn to stop squandering time and brain energy on:
Distractions that compete for attention at every turn;
Poorly managed meetings that take too long and don't result in decisions;
Ineffective personal time allocation; and
Habit behaviors that block recognition of new opportunities.
This program is for managers, team leaders and senior staff who juggle competing demands and must optimize their time, energy and brain power to be professionally successful. It is available as a workshop, breakout session, or virtual learning.
Registration:
ACEC Members: $199
Non-members: $299
Click here for the faxable registration form
>> Click here to register.
Contact:
Maureen Brown
202-682-4349
education@acec.org
X
Did you know ...?
All ACEC Online Classes carry 1-1.5 PDH credits.
For more information check out our complete list of FAQs.
Find My Answer >>
Refunds, Credits, Substitutions, and Cancellations
To successfully access an ACEC live or on-demand online class, you must be using Windows 7 or higher.
For cancellations received at least 15 days prior to program date, ACEC will issue a full refund. For cancellations received between 14 days and 3 days prior to program date, ACEC will issue credits toward any ACEC online class, live or on-demand. Credits are valid for 6 months from issue date. For cancellations received 2 days or less before a program date, no refunds or credits will be issued. Refunds or credits will not be issued for "no-shows." Registrants may choose another online class or substitute attendee/s without penalty at any time. Contact education@acec.org for further information.
EDUCATION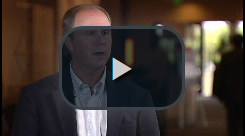 Click the video above to learn why ACEC Business Education will help your firm thrive.
ONLINE CLASS
6 Effective Ways to Sell Stock to an ESOP
September 19, 2017
1:30-3:00 pm (ET)
Register Today >
ONLINE CLASS
Simple Incentive Compensation That Works!
September 27, 2017
1:30-3:00 pm (ET)
Register Today >
NEW RESOURCE
Public-Private Partnerships and Design-Build: Opportunities and Risks for Consulting Engineers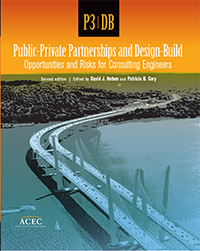 Updated for 2017, the book provides new industry information and experience on P3 and Design-Build approaches, and offers timely recommendations about the rewards, challenges, and risk exposures for engineering firms looking to succeed in today's still evolving project work environment. Details
2017 Bundle of Salary Surveys of Engineering Firms (ZweigWhite)
The 2017 Engineering Firm Salary Surveys are the most up-to-date and comprehensive compensation survey reports for engineering firms operating in each region of the U.S. Details
TRUSTS
ACEC's Trust Programs are designed to enhance your membership investment by helping to control your firm's costs. More Info