The Millennial Makeover: Why the Angst About Generational Differences Is Overblown
Wednesday, May 24, 2017 1:30 PM - 3:00 PM (Eastern Time (US & Canada))
05-24-2017 01:30 PM 05-24-2017 03:00 PM 15 The Millennial Makeover: Why the Angst About Generational Differences Is Overblown The Millennial Makeover: Why the Angst About Generational Differences Is Overblown Online ACEC acec@acec.org false MM/DD/YYYY add to calendar
>> Live 10-Pack purchaser? Head to the ACEC Bookstore and click to redeem!
This online class carries 1.5 PDHs (Professional Development Hours).
Curriculum Track: Business Management and Quality
Member Organization: National Events
Faculty: Mel Lester, BizEdge
>> Nearly all ACEC online classes are recorded for our on-demand library. Purchase now to view later!
By 2020, Millennials (ages 22 to 40) will comprise half the U.S. workforce. Is your firm ready? Most of the discussion about generations in the workplace centers on supposed inherent differences that make working together a challenge. Countless articles, white papers, and seminars address these differences as a problem to solved. How about recognition of the value those differences bring? And could it be that the reputed generational divide is overstated?
In this webinar, consultant Mel Lester will explain why the "Millennial Makeover" is not something to fear, but an opportunity to be savored. He'll share research that shows that Millennials are not as different as we've imagined, and yet have some common traits that can be leveraged for the benefit of your business. You'll learn how to tap into the strengths they bring to the workplace, and how to respond to their inevitable growing pains. Mel will outline how each generation—Baby Boomer, Gen X, Millennial—can help each other improve and ultimately transform their differences into a competitive advantage.
Learning Objectives:
What you need to know about the dramatic workforce transition in the years ahead
Why much of the generational research you've reading about isn't reliable
How you can leverage common traits of Millennials to your firm's advantages
How the different generations can work with each other to transform their differences into strengths
Registration:
ACEC Members: $199
Non-members: $299
Click here for the faxable registration form
>> Click here to register.
Contact:
Maureen Brown
202-682-4349
education@acec.org
X
Did you know ...?
All ACEC Online Classes carry 1-1.5 PDH credits.
For more information check out our complete list of FAQs.
Find My Answer >>
Refunds, Credits, Substitutions, and Cancellations
To successfully access an ACEC live or on-demand online class, you must be using Windows 7 or higher.
For cancellations received at least 15 days prior to program date, ACEC will issue a full refund. For cancellations received between 14 days and 3 days prior to program date, ACEC will issue credits toward any ACEC online class, live or on-demand. Credits are valid for 6 months from issue date. For cancellations received 2 days or less before a program date, no refunds or credits will be issued. Refunds or credits will not be issued for "no-shows." Registrants may choose another online class or substitute attendee/s without penalty at any time. Contact education@acec.org for further information.
EDUCATION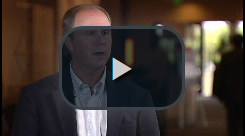 Click the video above to learn why ACEC Business Education will help your firm thrive.
ONLINE CLASS
Take Control of Your Email: Outlook and Email Management Best Practices
April 25, 2017
1:30-2:30 pm (ET)
Register Today >
ONLINE CLASS
ESOPs and Why Engineering Firms Love Them
April 27, 2017
1:30-2:30 pm (ET)
Register Today >
NEW RESOURCE
Public-Private Partnerships and Design-Build: Opportunities and Risks for Consulting Engineers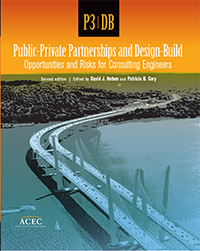 Updated for 2017, the book provides new industry information and experience on P3 and Design-Build approaches, and offers timely recommendations about the rewards, challenges, and risk exposures for engineering firms looking to succeed in today's still evolving project work environment. Details
2017 Bundle of Salary Surveys of Engineering Firms (ZweigWhite)
The 2017 Engineering Firm Salary Surveys are the most up-to-date and comprehensive compensation survey reports for engineering firms operating in each region of the U.S. Details
TRUSTS
ACEC's Trust Programs are designed to enhance your membership investment by helping to control your firm's costs. More Info