Staff Directory
Click on staff name to send an e-mail.
To phone a staff member dial 202-347-7474 or send a fax to 202-898-0068.
If you would like to contact ACEC to ask a question or make a comment, please fill in the Contact Us form and submit it directly to ACEC.
To view a staff contact list by activity, click here.
---
Executive

President and CEO
Linda Bauer Darr

General Counsel and Corporate Secretary
Charles Kim

Executive Assistant
Cyndi Spinks
Advocacy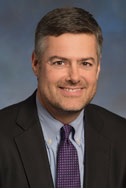 Senior Vice President, Advocacy
Steven Hall

Vice President, Political Affairs
Dave Bender
Vice President, Infrastructure Programs
Matt Reiffer

Vice President, Tax and Workforce Policy
Katharine Mottley

Vice President, Strategic Initiatives
Nando Gomez

Director, Environmental and Energy Programs
Lynn Schloesser

Director, Procurement Advocacy and International Affairs
Dan Hilton

Political Director
Jennifer Pugh
Coordinator
Mira Schueler
Business Resources and Education
Senior Vice President, Business
Resources and Education
Marie Ternieden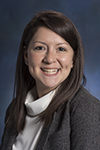 Director, Leadership Programs
Katie Goodman

Director, Education Programs
Andrew Fort

Director, Coalitions
Michelle Kroeger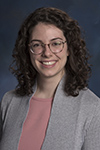 Senior Manager of Education
Maureen Brown

RCEP Administrator
La'Creshea Makonnen
Director, Private Market Resources
Diana Alexander

Coordinator, Coalitions
Kris Korfonta
Communications and Marketing

Senior Vice President, Communications and Marketing
Jeff Urbanchuk
Director, Member Communications
Alan Crockett

Director, Content Strategist.
Engineering Inc.
Andrea Keeney
Director, Marketing
Chris Grindler

Director, Media Relations
Allison Schneider
Senior Communications Writer
Susan Firey
Finance and Administration

Chief Financial Officer
Caroline Knox Burns

Vice President, Finance
Barry Doyle
Director, Human Resources
Karen George
Director, Finance
Steve Lim

Director, Operations
Mark Moulton
Accounting Manager
Antonius Binantoro
Receptionist
Regina Hockaday
Operations Manager
Alex Chuenyam
IT Manager
Hector Portillo
Meetings, Exhibits, and Awards

Senior Vice President, Meetings, Exhibits, and Awards
Michael Pramstaller
Senior Director, Meetings and Events
Jessica Torrero

Director, Awards and Fellows Programs
Director, Affiliate Sales and Sponsorship
Erin Wander

Associate Director, Engineering Excellence Awards Program
Theresia Christanti
Assistant Director
Kimberly D. Hotz, CEM
Membership and Member Organization (MO) Services

Senior Vice President, Membership and MO Services; Executive Director Foundation
Daphne Bryant

Director, Member Services
Maria Schaff

Director, MO Services
Caitlin Greene

Assistant Director, Member Services
Diana Dunham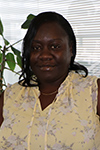 Manager, Member Services
Jacklin Siganda