Charity Fun Walk
Walk a mile for a great cause at the upcoming 2018 ACEC Fall Conference in Las Vegas.

The College of Fellows will host its third annual Charity Fun Walk at the Fall Conference on Tuesday, October 30, featuring a one-mile lap that takes in the famous fountains at the Bellagio Resort in Las Vegas.

The walk will benefit the Nevada Childhood Cancer Foundation (NCCF), which provides social, education, financial, and psychological support services to families of children with life-threatening or critical illnesses. For more information about NCCF, click here.

The fun walk will begin at 6:30 a.m. from the Cezanne 1 room at the Bellagio.

Participants will receive commemorative T-shirts, sponsored by the ACEC Life/Health Trust. Power breakfast bars, Bloody Marys, mimosas, fruit, and juices will also be provided.
To download a registration form for the 2018 Charity Fun Walk, click here. For more information, contact Daisy Nappier.
EDUCATION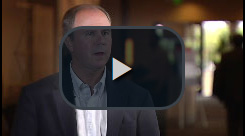 Click the video above to learn why ACEC Business Education will help your firm thrive.
ONLINE CLASS
Acquisitions – How and What to Look for During Due Diligence
May 28, 2019
1:30-3:00 pm (ET)
Register Today >
ONLINE CLASS
Leaders Can Change: A Case Study
May 29, 2019
1:30-3:00 pm (ET)
Register Today >
NEW RESOURCE
Public-Private Partnerships and Design-Build: Opportunities and Risks for Consulting Engineers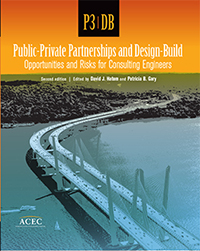 Public-Private Partnerships and Design-Build: Opportunities and Risks for Consulting Engineers provides new industry information and experience on P3 and Design-Build approaches, and offers timely recommendations about the rewards, challenges, and risk exposures for engineering firms looking to succeed in today's still evolving project work environment.Details
2018 Bundle of Salary Surveys of Engineering Firms (ZweigWhite)
The 2018 Engineering Firm Salary Surveys are the most up-to-date and comprehensive compensation survey reports for engineering firms operating in each region of the U.S. Details
TRUSTS
ACEC's Trust Programs are designed to enhance your membership investment by helping to control your firm's costs. More Info