ACEC Scholarship Program For Students Entering The 2018 Academic Year
ACEC/RMF Awards Scholarships among finalists submitted by ACEC State Organizations.
Deadline for Submissions is March 1, 2018.
Under the auspices of ACEC's College of Fellows, the ACEC Research and Management Foundation will award seven (7) General Scholarships in 2018:
ACEC Scholar of the Year Scholarship
The Rina Lee Scholarship

The Rina Lee Scholarship

A special once only scholarship – the Rina Lee Scholarship – will be awarded for the 2018 scholarship year. Rina Lee, the former Director of the Publications Department at ACEC, has generously donated $10,000 to sponsor a scholarship in her name. This "gift from the heart" is Rina's way of giving back and thanking ACEC for her wonderful years while working at ACEC for 33 years.

The Fellows Committee thanks Rina for her generous donation to help support our young engineering students who will one day lead ACEC.

College of Fellows Scholarship
a/e ProNet Scholarship
Professional Liability Agents Network (PLAN) Scholarship
Life/Health Trust (LHT) Scholarship
Small Firm Council Scholarship
In addition, ACEC/RMF will award one (1) Specialty Scholarship:
Council of American Structural Engineers (CASE) Scholarship
Applying for a Scholarship
Submissions
All scholarship applicants must submit applications through their respective state Member Organizations. Click here for Member Organization contact information.
Please contact Daisy Nappier, Director of Awards Programs, dnappier@acec.org for additional information.
EDUCATION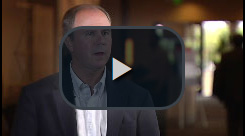 Click the video above to learn why ACEC Business Education will help your firm thrive.
ONLINE CLASS
Coming Up Short: The Top 10 Reasons Why Companies Fall Short of Achieving Strategic Goals
March 28, 2018
1:30-3:00 pm (ET)
Register Today >
ONLINE CLASS
Insight vs. Relational Selling – What Should You Be Doing?
March 29, 2018
1:30-3:00 pm (ET)
Register Today >
NEW RESOURCE
Public-Private Partnerships and Design-Build: Opportunities and Risks for Consulting Engineers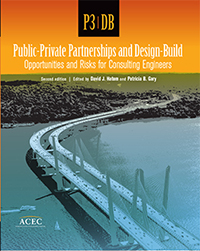 Public-Private Partnerships and Design-Build: Opportunities and Risks for Consulting Engineers provides new industry information and experience on P3 and Design-Build approaches, and offers timely recommendations about the rewards, challenges, and risk exposures for engineering firms looking to succeed in today's still evolving project work environment.Details
2017 Bundle of Salary Surveys of Engineering Firms (ZweigWhite)
The 2017 Engineering Firm Salary Surveys are the most up-to-date and comprehensive compensation survey reports for engineering firms operating in each region of the U.S. Details
TRUSTS
ACEC's Trust Programs are designed to enhance your membership investment by helping to control your firm's costs. More Info