2012 Young Professional of the Year Award Winners
Timothy J. Juidici, P.E.
Orchard, Hiltz & Mccliment, Inc.
Nominated by the American Council of Engineering
Juidici, 29, a municipal engineer, is an advisor to communities in Michigan. His recent accomplishments include two award-winning projects for the City of Auburn Hills. The first was the Environmental Project of the Year for the local American Public Works Association and the second was the Michigan Concrete Paving Association Award.
Emily Allen, P.E.
Emily Allen, P.E., a project engineer at Kennedy/Jenks Consultants in Lakewood, Colorado, is sought after to work on a variety of water and wastewater projects. Her attention to detail and desire to learn has earner her in-house accolades, including the firm's Employee of the Year Award, the Big Mac Award, and the Leonardo Award. She also dedicates her time to the firm by co-chairing the Kennedy/Jenks' Young Professionals Group, which provides learning opportunities to all young engineers in the firm. Emily also serves as Committee Chair of the Rocky Mountain American Water Works Association's Section for Water for People. Leading this 100-person committee in fundraising activities and education outreach, she is able to combine her passion for engineering and desire to provide clean water and sanitation in developing countries.
Emily holds a bachelor's degree in civil and environmental science engineering from the Colorado School of Mines.
Eric Spargimino, P.E.
Eric Spargimino, P.E, a project engineer with CDM in Cambridge, Massachusetts, is currently leading a multi-discipline team in the design of all solids handling facilities at a Massachusetts wastewater treatment plants. He has gained substantial other experience in pumping station design, facilities evaluations, infiltration/inflow and sewer system evaluation studies and is currently working to troubleshoot systems at Deer Island, New England's largest treatment plant. Early in his career, Eric independently sought and obtained sponsorship and funding to convert a car to run on recycled vegetable oil and drive it from Manhattan, New York, to San Diego, California to promote the environment and engineering to young students.
Eric holds a bachelor's degree in environmental engineering and master's degree in environment engineering, both from Manhattan College.
Nikhil Bodhankar, P.E., LEED AP
Nikhil Bodhankar, P.E., LEED AP, is a lead electrical engineer for CHA Consulting, Inc., in Albany, New York, where he provides design services for power distribution, lighting, communications, fire alarm, security, and control systems at the GE Global Research Center. Nikhil dedicates himself to advancing the profession through mentoring and promoting global students research collaboration. He has traveled to India to explore possibilities for student and faculty exchange in collaborative research, and was a member of Syracuse University's Graduate Global Ambassadors collaborative initiative team. He has also has his research into Functionally Integrated Reactive Surface Technologies (FIRST) and short circuit fault analysis published and presented at major symposiums.
Nikhil holds a bachelor's degree in electronics and communications from Pune University, India, and a master's degree in electrical engineering from Syracuse University.
Victor Valenzuela, E.I.T.
Victor Valenzuela, E.I.T., is a project engineer with Draper Aden Associates in Richmond, Virginia. He is an active member of the American Water Works Association. He holds a bachelor's degree in civil and environmental engineering from Virginia Polytechnic Institute and State University.
For additional information or questions, please contact Daisy Nappier, dnappier@acec.org.
EDUCATION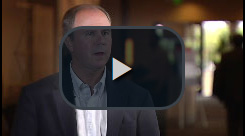 Click the video above to learn why ACEC Business Education will help your firm thrive.
ONLINE CLASS
Acquisitions – How and What to Look for During Due Diligence
October 29, 2019
1:30-3:00 pm (ET)
Register Today >
ONLINE CLASS
New Overtime Rule: What Your Firm Needs to Know
November 12, 2019
1:30-3:00 pm (ET)
Register Today >
NEW RESOURCE
Capture Planning for the Win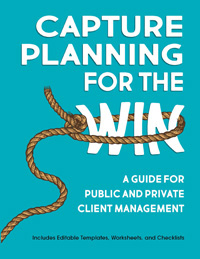 Capture Planning for the Win is a step-by-step, scalable capture and pursuit management guide that will help you evaluate and improve your firm's business development capabilities.Details
2019 Salary Survey of Engineering Firms (ZweigWhite)
The ZweigWhite 2019 Engineering Firm Salary Survey is the most up-to-date and comprehensive compensation survey report for engineering firms operating in every region of the U.S. Details
TRUSTS
ACEC's Trust Programs are designed to enhance your membership investment by helping to control your firm's costs. More Info