2019 Small Firm Council Winter Seminar: What You Need to Know When You Grow
Thursday, February 7 - Saturday February 9
Tampa, Florida
Member Organization: National Events
Faculty: Mark Goodale, Morrisey Goodale
>> Click to download the full agenda.
The Small Firm Council's 2019 Winter Seminar will teach the ins and outs of how the structure, culture, and business of your firm will change as you increase in size and project load. Mark Goodale of Morrisey Goodale returns with a follow-up seminar, What You Need to Know When You Grow, that will address the day-to-day changes you make as you grow your firm and answer the following:
When is it time to hire administrative staff and human resources?
How can I maintain my company's culture as I grow?
How do I retain employees if I want to stay the same?
This seminar will also feature an open roundtable discussion and a special session on how to properly protect your small firm against new threats and liabilities.
Registration:
Early Bird Rate (ends January 6, 2019)
Coalition Members - $399
ACEC Members - $499
Non-members - $599
Standard Rate
Coalition Members - $499
ACEC Members - $599
Non-members - $699
Click here to register today!
Location:
Tampa Marriott Westshore
1001 N Westshore Blvd
Tampa, FL 33607
Special Rate - $189 a night until January 6, 2019 (or until the block sells out)
Contact:
Heather Talbert
202-682-4377
htalbert@acec.org
Refunds, Credits, Substitutions, and Cancellations
For cancellations received at least 15 days prior to program date, ACEC will issue a full refund. For cancellations received between 14 days and 3 days prior to program date, ACEC will issue credits toward any ACEC online class, live or on-demand. Credits are valid for 6 months from issue date. For cancellations received 2 days or less before a program date, no refunds or credits will be issued. Refunds or credits will not be issued for "no-shows." Registrants may choose another online class or substitute attendee/s without penalty at any time. Contact education@acec.org for further information.
EDUCATION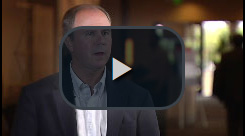 Click the video above to learn why ACEC Business Education will help your firm thrive.
ONLINE CLASS
Acquisitions – How and What to Look for During Due Diligence
May 28, 2019
1:30-3:00 pm (ET)
Register Today >
ONLINE CLASS
Leaders Can Change: A Case Study
May 29, 2019
1:30-3:00 pm (ET)
Register Today >
Public-Private Partnerships and Design-Build: Opportunities and Risks for Consulting Engineers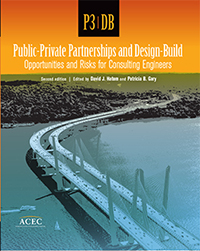 Public-Private Partnerships and Design-Build: Opportunities and Risks for Consulting Engineers provides new industry information and experience on P3 and Design-Build approaches, and offers timely recommendations about the rewards, challenges, and risk exposures for engineering firms looking to succeed in today's still evolving project work environment. Details
2018 Bundle of Salary Surveys of Engineering Firms (ZweigWhite)
The 2018 Engineering Firm Salary Surveys are the most up-to-date and comprehensive compensation survey reports for engineering firms operating in each region of the U.S. Details
TRUSTS
ACEC's Trust Programs are designed to enhance your membership investment by helping to control your firm's costs. More Info