Applying Expertise as an Engineering Expert Witness - Atlanta, GA
Wednesday, June 26, 2019 (8:00 AM - 5:30 PM) and Thursday, June 27, 2019 (8:00 AM - 12:00 PM)
06-26-2019 08:00 AM 06-27-2019 12:00 PM 15 Applying Expertise as an Engineering Expert Witness - Atlanta, GA Applying Expertise as an Engineering Expert Witness - Atlanta, GA The Harris Tower, ACEC-Georgia
233 Peachtree Street
2nd Floor Conference Room, Suite 201
Atlanta, GA 30303 ACEC acec@acec.org false MM/DD/YYYY add to calendar
Curriculum Track: Legal Issues and Ethics
Member Organization: National Events
Faculty: Hon. Arthur Bergman, J.S.C., New Jersey Superior Court; Guy Wm. Vaillancourt, P.E., VHB; and James F. Lee, Esq., Lee/Shoemaker PLLC
Engineers are often asked to serve as expert witnesses in legal proceedings — but only the prepared and prudent engineer should take on these potentially lucrative assignments. If asked, would you be ready to say yes? Developed exclusively for engineers, architects, and surveyors, this unique course will show you how to prepare for and successfully provide expert testimony for discovery, depositions, the witness stand, and related legal proceedings.
Applying Expertise as an Engineering Expert Witness is a focused and engaging 1-1/2 day course that will run you through each step of the qualifications, ramifications, and expectations of serving as an expert witness.
Day 1: 8:00AM - 5:30PM
Introductions
The Forum
Forums for dispute resolution

Parties

Litigants, Attorneys, Judges, Juries, and Arbitrators

Processes (steps in litigation or arbitration)
The Agreement
Taking an Engagement as an Expert Witness

Testifying in your area of expertise.

Being aware of your own limitations

Experts using other experts

Acting as the Client's Agent or Advisor
The Expert
Qualifications

The Effective Expert Witness

Standard of Care (Primary purpose of testimony) – Legal term

The Expert's report

Focus on the Issues at Hand

Fact witnesses and expert witnesses – differences
Preparation
Preparation

Arriving at your Opinion

Tests and Investigations
Deposition Testimony
Depositions – Purpose

(

Opponent's fact finding – case background,

Obtain commitment regarding opinion,

Test your knowledge,

Observe your demeanor and effectiveness as a witness,

What to expect – How to respond)
Trial Testimony
Trial

(

Purpose of Direct Examination,

Daubert guidelines,

Purpose of Cross Examination,

What to expect – How to respond)

Deposition and Trial Demeanor
Day 2: 8:00AM - 12:00PM
Recap/Questions from Day 1
Ethical Guidelines
Case Studies/Miscellaneous
Group Discussion/Conclusion
Registration:
Early Bird thru May 24, 2019
ACEC Members: $895
Non-members: $1,095
Standard starting May 24, 2019
ACEC Members: $995
Non-Members: $1,195
Register online: Click here
Faxable Registration Form: Click here
Location
The Harris Tower, ACEC-Georgia
233 Peachtree Street
2nd Floor Conference Room, Suite 201
Atlanta, GA 30303
ACEC does not have a room block, but some nearby hotel options include:
Hyatt Regency Atlanta
Westin Peachtree Atlanta
Atlanta Marriott Marquis
Hilton Atlanta
Contact
Katie Goodman
Email: kgoodman@acec.org
Phone: 202-682-4332
Fax: 202-789-7220
Refunds, Credits, Substitutions, and Cancellations
For cancellations received at least 15 days prior to program date, ACEC will issue a full refund. For cancellations received between 14 days and 3 days prior to program date, ACEC will issue credits toward any ACEC online class, live or on-demand. Credits are valid for 6 months from issue date. For cancellations received 2 days or less before a program date, no refunds or credits will be issued. Refunds or credits will not be issued for "no-shows." Registrants may choose another online class or substitute attendee/s without penalty at any time. Contact education@acec.org for further information.
EDUCATION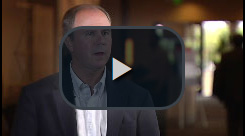 Click the video above to learn why ACEC Business Education will help your firm thrive.
ONLINE CLASS
Acquisitions – How and What to Look for During Due Diligence
May 28, 2019
1:30-3:00 pm (ET)
Register Today >
ONLINE CLASS
Leaders Can Change: A Case Study
May 29, 2019
1:30-3:00 pm (ET)
Register Today >
Public-Private Partnerships and Design-Build: Opportunities and Risks for Consulting Engineers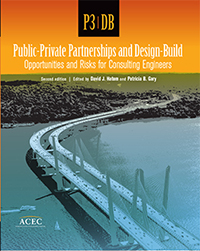 Public-Private Partnerships and Design-Build: Opportunities and Risks for Consulting Engineers provides new industry information and experience on P3 and Design-Build approaches, and offers timely recommendations about the rewards, challenges, and risk exposures for engineering firms looking to succeed in today's still evolving project work environment. Details
2018 Bundle of Salary Surveys of Engineering Firms (ZweigWhite)
The 2018 Engineering Firm Salary Surveys are the most up-to-date and comprehensive compensation survey reports for engineering firms operating in each region of the U.S. Details
TRUSTS
ACEC's Trust Programs are designed to enhance your membership investment by helping to control your firm's costs. More Info