2017 CASE Risk Management Seminar: Time-Tested Techniques for Managing Your Firm's Risk
Thursday, August 3, 2017 6:00-8:00 PM - Friday, August 4, 2017, 7:30 AM - 3:30 PM
Member Organization: National Events
How important is Risk Management to your firm? A proper program can reduce your chances of being sued and allows you to take on more risky projects which can generate a substantial profit when handled right.
Developed by the Council of American Structural Engineers (CASE), Time-Tested Techniques for Managing Your Firm's Risk will help your firm reduce its rate of claims against structural engineering projects, as well as raise the level of quality services provided by all project participants.
Who should attend? Principals, Owners, Project Managers, Risk Managers
AGENDA
Thursday, August 3
6:00 pm
Dinner
Speaker: Ashraf Habibullah, President, Computers and Structures, Inc.
Friday – August 4
7:30am
Welcome
Corey Matsuoka, SSFM International
7:45am
Four Strategies Forensic Engineers Use to Unravel Construction Disputes
Benjamin Cornelius, S.E., P.E., Leslie E. Robertson Associates Consulting Structural Engineers
In this presentation, structural designer and forensic engineer Ben Cornelius will use real and fictitious case studies to introduce four of the key strategies that forensic engineers use to analyze the mountains of project documents in order to illuminate the sequences of events that lead to problems on construction projects. Whether you are interested in practical techniques for your investigations practice, or just like a good "whodunnit," you're sure to enjoy this discussion of forensic strategies and headline-grabbing construction claims.
9:15am - Break
9:45am
Information Security in Contracting
Nicholas Merker, Ice Miller LLP
Your vendors might not be protecting your data as well as you are. This session will discuss what you can do to bring your vendors in compliance with your security program and offer solutions from a contractual and insurance standpoint.
11:30am
Roundtable Lunch
Moderator – Corey Matsuoka, SSFM International
1:45pm
Professional Liability Case Study Marathon
Karen Erger, Lockton Companies
Eric Singer, Ice Miller LLP
Brian Stewart, Collins, Collins, Muir + Stewart
"Binge" on true-life stories filled with plot twists involving overreaching contract terms, inflated client expectations, underinsured sub-consultants, staffing shortfalls, mergers gone wrong, and more. Discuss risk management techniques that could have improved outcomes or averted disasters.
3:15pm
Wrap-up & Adjourn
Corey Matsuoka, SSFM International
Registration:
Coalition Member - $399
ACEC Member - $499
Non-members - $599
Registration deadline: July 28, 2017
Click here to register online
Location
DoubleTree Magnificent Mile
300 E. Ohio Street
Chicago, Illinois 60611

Phone: 1-800-222-8733. and refer to group code: ACE
Online Reservations
Special Rate - $194/night until July 11, 2017 or until block sells out
Contact
Heather Talbert
202-682-4377
htalbert@acec.org
Refunds, Credits, Substitutions, and Cancellations
For cancellations received at least 15 days prior to program date, ACEC will issue a full refund. For cancellations received between 14 days and 3 days prior to program date, ACEC will issue credits toward any ACEC online class, live or on-demand. Credits are valid for 6 months from issue date. For cancellations received 2 days or less before a program date, no refunds or credits will be issued. Refunds or credits will not be issued for "no-shows." Registrants may choose another online class or substitute attendee/s without penalty at any time. Contact education@acec.org for further information.
EDUCATION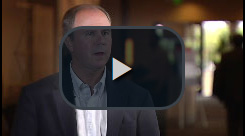 Click the video above to learn why ACEC Business Education will help your firm thrive.
ONLINE CLASS
Preparing for the Future of Automated and Connected Vehicles
December 3, 2018
1:30-3:00 pm (ET)
Register Today >
ONLINE CLASS
Employment Law: 2018 Year in Review
December 4, 2018
1:30-3:00 pm (ET)
Register Today >
Public-Private Partnerships and Design-Build: Opportunities and Risks for Consulting Engineers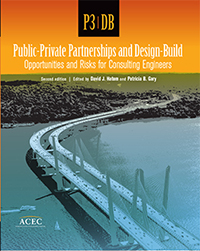 Public-Private Partnerships and Design-Build: Opportunities and Risks for Consulting Engineers provides new industry information and experience on P3 and Design-Build approaches, and offers timely recommendations about the rewards, challenges, and risk exposures for engineering firms looking to succeed in today's still evolving project work environment. Details
2018 Bundle of Salary Surveys of Engineering Firms (ZweigWhite)
The 2018 Engineering Firm Salary Surveys are the most up-to-date and comprehensive compensation survey reports for engineering firms operating in each region of the U.S. Details
TRUSTS
ACEC's Trust Programs are designed to enhance your membership investment by helping to control your firm's costs. More Info