Human Resources Forum - 2017
Monday, September 11 (8:30am-5:00pm) - Tuesday, September 12 (8:30am-4:00pm), 2017
Curriculum Track: Human Resources
Member Organization: National Events
Faculty: TBD
This forum carries 10 PDHs (Professional Development Hours).
Through ACEC's Human Resource Forum and its accompanying online community, HR professionals are connected to a network of their peers in an informal, roundtable setting. Professionals share best practices, discuss problems and solutions, gain valuable insights into industry trends, and network with each other.
The HR Forum holds a day and a half long workshop structured for networking with peers in an interactive roundtable format. Facilitators develop a basic agenda with input from participants and address emerging trends and problem solving in the workplace.
Participants to the HR Forum will receive access to its online community and continue receiving valuable insight and information through member interaction.
2017 Working Agenda
(topics and times may change)
Monday, September 11, 2017
7:30 am - 8:30 am Continental Breakfast
8:30 am - 9:00 am Welcome and Introductions
9:00 am - 10:00am Successful Recruiting Techniques
Alicia Kirkby and Margie Freer, Eric Mower Associates
10:00 am - 10:15 am Break
10:15 am - 11:30 am Ask the EEOC
Joe Bontke, EEOC
11:30 am - 12:00 noon Open Topic Discussion Time
12:00 noon - 12:45 pm Lunch
12:45 pm – 1:45 pm Luncheon with the EEOC
Joe Bontke, EEOC
1:45 pm – 2:00 pm Break
2:00 pm - 3:00 pm Labor Law Update
Kevin Lashus, FisherBroyles
3:00 pm - 3:15 pm Afternoon Break
3:15 pm - 4:30 pm Open Discussion Time featuring:
Best Practices/Sharing
Talent Management
HR Software
Employee Mentoring
4:30 pm Session Ends
Tuesday, September 12, 2017
8:00 am - 8:30 am Continental Breakfast
8:30 am - 9:45 am Compensation Trends
Jason Stewart, Mercer
9:45 am - 10:00 am Break
10:00 am - 11:00 am Deltek and their New HCM Platform
Greg Schneid, Director, Talent Sales
Megan Miller, Product Marketing Manager
Evan Swan, Regional Sales Manager
11:00 am – 11:45am Breakout Sessions
Large firm roundtable (led by Anne)

Small firm roundtable (led by Chris)
12:00 noon - 12:45 pm Lunch
12:45 pm - 1:45 pm Luncheon Address: ACEC Perspective on the New Administration
Steve Hall, Vice President and Director of ACEC's Government Affairs
1:45 pm – 2:00pm Break
2:00pm – 3:00 pm HR forum membership survey – go over highlights
Anne, Chris and Connie
3:00pm – 3:30 pm Wrap Up, Review and Discussion about 2017
3:30 pm Forum Adjourns
Registration
Early Bird thru August 4, 2017
ACEC Members: $495
Non-members: $595
Standard after August 4, 2017
ACEC Members: $595
Non-Members: $695
Location
Hilton Austin -- SOLD OUT
500 E 4th St
Austin, TX 78701
(512) 482-8000
Register for the HR Forum: Click here
Contact
Maureen Brown
Email: education@acec.org
Phone: 202-347-7474
Fax: 202-789-7220
Refunds, Credits, Substitutions, and Cancellations
For cancellations received at least 15 days prior to program date, ACEC will issue a full refund. For cancellations received between 14 days and 3 days prior to program date, ACEC will issue credits toward any ACEC online class, live or on-demand. Credits are valid for 6 months from issue date. For cancellations received 2 days or less before a program date, no refunds or credits will be issued. Refunds or credits will not be issued for "no-shows." Registrants may choose another online class or substitute attendee/s without penalty at any time. Contact education@acec.org for further information.
EDUCATION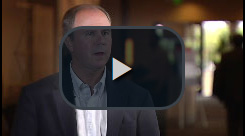 Click the video above to learn why ACEC Business Education will help your firm thrive.
ONLINE CLASS
Recruiting Tips and Techniques Utilizing LinkedIn and Other Sources
January 18, 2018
1:30-3:00 pm (ET)
Register Today >
ONLINE CLASS
Are You Ready to Comply with the New DFARS Cyber Rule?
January 23, 2018
1:30-3:00 pm (ET)
Register Today >
Public-Private Partnerships and Design-Build: Opportunities and Risks for Consulting Engineers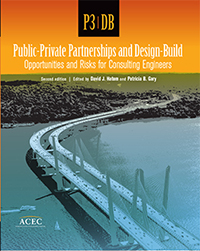 Updated for 2017, the book provides new industry information and experience on P3 and Design-Build approaches, and offers timely recommendations about the rewards, challenges, and risk exposures for engineering firms looking to succeed in today's still evolving project work environment. Details
2017 Bundle of Salary Surveys of Engineering Firms (ZweigWhite)
The 2017 Engineering Firm Salary Surveys are the most up-to-date and comprehensive compensation survey reports for engineering firms operating in each region of the U.S. Details
TRUSTS
ACEC's Trust Programs are designed to enhance your membership investment by helping to control your firm's costs. More Info