Mysteries of the FAR Revealed: Using the AASHTO Audit Guide: Course Two - Austin 2017
Wednesday, October 4 - Thursday, October 5, 2017, 8:30 AM - 5:00 PM
Curriculum Track: Finance and Economics
Member Organization: National Events
Faculty: Dan Purvine, President of A/E Clarity Consulting & Training and Jerry Jones, Owner of Jerry J. Jones, CPA, PLLC
This course is worth 16 hours of CPE (Continuing Professional Education) credits and 14 PDHs (Professional Development Hours).
>> Review the Full Program Agenda
COURSE 2 – ADVANCED: Auditing and Oversight of A/E Consultant Indirect Cost Rates
The second and most advanced two-day course focuses on audit requirements and procedures in
reviewing compliance with federal regulations and guidance.
Performing audit functions related to the planning, performance, or oversight of A/E consultant indirect cost rate audits.
Determining and attesting to A/E consultant compliance with applicable guidance and/or
requirements.
Discussing how State DOTs will use the CPA Workpaper Review Program (AASHTO Audit Guide Appendix A) to evaluate audits performed by CPAs.
Identifying and applying appropriate audit tools and techniques as specified in the AASHTO Audit Guide.
Describing the components of a complete audit report and how to evaluate the report presentation.
Assessing various components of the State DOT's oversight and risk management framework.
Reviewing the FHWA's roles and responsibilities in its stewardship and oversight of Federal-Aid funds related to procurement of A/E design services and administration of related agreements.
Who should attend: Who should attend: Public agency personnel and private sector practitioners with responsibilities for ensuring compliance with federal procurement regulations and consistency with the AASHTO Audit Guide.
Also recommended: Anyone who performs/reviews indirect cost rate audits; evaluates cost elements and proposals; performs final reconciliation of contracts, design and enforce internal control systems; and conducts oversight and risk management activities.
Public Sector: $495
Private Sector: $795
Location
AECOM
9400 Amberglen Blvd.
Building E (Main)–Treaty Oaks
Austin, Texas 78729
Hotel Recommendations
ACEC has not reserved a block of hotel rooms. Nearby hotels include:
Holiday Inn Express & Suites Austin-(Nw) Hwy 620 & 183
12703 Ranch Road 620 N.
Austin, Texas 78750
Phone: (512) 249-8166
Comfort Suites NW Lakeline
13681 N. US Hwy 183, Austin, TX, 78750-2209
Phone: (512) 219-1800
La Quinta Inn & Suites Austin NW/Lakeline Mall
10701 Lakeline Mall Dr, Ausin, TX 78717
Phone: (512) 568-3538
Online Instructions:
Contact
Maureen Brown
202-682-4349
mbrown@acec.org
Refunds, Credits, Substitutions, and Cancellations
For cancellations received at least 15 days prior to program date, ACEC will issue a full refund. For cancellations received between 14 days and 3 days prior to program date, ACEC will issue credits toward any ACEC online class, live or on-demand. Credits are valid for 6 months from issue date. For cancellations received 2 days or less before a program date, no refunds or credits will be issued. Refunds or credits will not be issued for "no-shows." Registrants may choose another online class or substitute attendee/s without penalty at any time. Contact education@acec.org for further information.
EDUCATION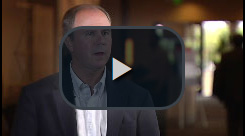 Click the video above to learn why ACEC Business Education will help your firm thrive.
ONLINE CLASS
Preparing for the Future of Automated and Connected Vehicles
December 3, 2018
1:30-3:00 pm (ET)
Register Today >
ONLINE CLASS
Employment Law: 2018 Year in Review
December 4, 2018
1:30-3:00 pm (ET)
Register Today >
Public-Private Partnerships and Design-Build: Opportunities and Risks for Consulting Engineers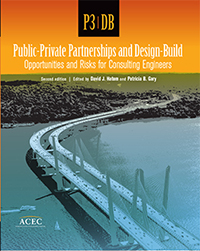 Public-Private Partnerships and Design-Build: Opportunities and Risks for Consulting Engineers provides new industry information and experience on P3 and Design-Build approaches, and offers timely recommendations about the rewards, challenges, and risk exposures for engineering firms looking to succeed in today's still evolving project work environment. Details
2018 Bundle of Salary Surveys of Engineering Firms (ZweigWhite)
The 2018 Engineering Firm Salary Surveys are the most up-to-date and comprehensive compensation survey reports for engineering firms operating in each region of the U.S. Details
TRUSTS
ACEC's Trust Programs are designed to enhance your membership investment by helping to control your firm's costs. More Info