Navigating Your Firm's Financial Management for a Well-Executed Transition - Phoenix 2017
Thursday, November 9 - Friday, November 10, 2017, 8am - 5pm
Curriculum Track: Finance and Economics
Member Organization: National Events
Faculty: David S. Cohen, Esq., ASA, Managing Director, Matheson Financial Advisors, Inc.
This course is worth 18 hours of CPE (Continuing Professional Education) credits and 15 PDHs (Professional Development Hours).
>> Download the Full Program Brochure
Planning for Tomorrow Starts with Essential Financial Insight Today!
Navigating Your Firm's Financial Management for a Well-Executed Transition will give you a fresh perspective on how to better understand your firm's financials and what the numbers mean as you consider the next steps for your business.
Explore financial management beyond revenue, profits, backlog, and staff size.
Examine various performance, liquidity, and leverage ratios, and how to benchmark these results for shareholder value and the relationship of firm valuation to internal ownership transition planning and mergers and acquisitions.
Learn about various internal transition options available to your firm and the process of mergers and acquisitions as it relates to growth and potential exit strategies.
Agenda
Day 1
Project Management Financials
Industry-specific accounting and job costing
Relating project financial performance to firm financial
performance
Project-based invoicing and collections
Project management and the creation of value
Income Statements
From top to bottom, understand what the incomestatement is telling you
Extracting and using key financial and performance measurements
Use of utilization rates, net multipliers, revenue factors, and overhead rates
Balance Sheet Development and Interpretation — Liquidity and Leverage
Assets: physical and financial
Assets: intellectual property and goodwill
Liabilities
Short term and long term assets and liabilities
Capital transactions
Shareholders equity
Key balance sheet metrics — current ratio, average collection period, working capital, debt-to-equity, and equity-ratio revenue
Day 2
Firm Valuation
Asset, market, and income approaches
Third-party formal valuations
Valuation formulas
Firm valuation
What is the right value for your firm?
Acquisition or sale of a firm
How management's choices affect firm value
Internal Ownership Transition Planning
The overall impact of the economy on internal ownership transition planning
Building an internal market for your shares
Mechanisms for transacting ownership
Ownership transition tax strategies, including ESOPs
Shareholder's Agreements
Mergers and Acquisitions
The process for buyers and sellers and current events related to M & A in the design industry
Business and organizational factors that can impact valuation
Negotiating and structuring the deal
Integration — the deal is done and now the real word begins
Getting deals done in the recovery decade
Related Financial Management Issues
Cash flow and ways to increase cash flow
Predictive financial metrics to maintain profitability
Leverage, capitalization, and off-balance-sheet financing
Understanding financial strengths and weaknesses of an A/E business
Business planning, creating budgets, and establishing targets
Market-based risk premiums and impact on cost of equity
Ways to increase the firm's financial attractiveness and how to maximize shareholder value
Benchmarking against other firms in the industry
Wrap-Up, Case Study Examples and Answers to Sector-Specific and Firm-Specific Questions
Registration:
Early-bird registration thru October 20th
ACEC Members - $997
Non-members - $1,197
Standard registration after October 20th
ACEC Members - $1,097
Non-members - $1,342
Location
Hyatt Regency Phoenix
122 North 2nd Street
Phoenix, AZ 85004
Hotel cutoff: October 18, 2017
Room rate: $199
Online Instructions:
Click here to register
Contact
Maureen Brown
202-682-4349
mbrown@acec.org
Refunds, Credits, Substitutions, and Cancellations
For cancellations received at least 15 days prior to program date, ACEC will issue a full refund. For cancellations received between 14 days and 3 days prior to program date, ACEC will issue credits toward any ACEC online class, live or on-demand. Credits are valid for 6 months from issue date. For cancellations received 2 days or less before a program date, no refunds or credits will be issued. Refunds or credits will not be issued for "no-shows." Registrants may choose another online class or substitute attendee/s without penalty at any time. Contact education@acec.org for further information.
EDUCATION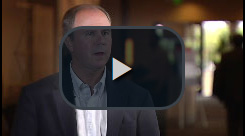 Click the video above to learn why ACEC Business Education will help your firm thrive.
ONLINE CLASS
Preparing for the Future of Automated and Connected Vehicles
December 3, 2018
1:30-3:00 pm (ET)
Register Today >
ONLINE CLASS
Employment Law: 2018 Year in Review
December 4, 2018
1:30-3:00 pm (ET)
Register Today >
Public-Private Partnerships and Design-Build: Opportunities and Risks for Consulting Engineers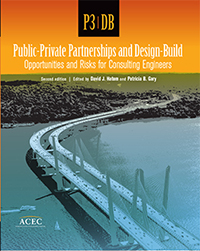 Public-Private Partnerships and Design-Build: Opportunities and Risks for Consulting Engineers provides new industry information and experience on P3 and Design-Build approaches, and offers timely recommendations about the rewards, challenges, and risk exposures for engineering firms looking to succeed in today's still evolving project work environment. Details
2018 Bundle of Salary Surveys of Engineering Firms (ZweigWhite)
The 2018 Engineering Firm Salary Surveys are the most up-to-date and comprehensive compensation survey reports for engineering firms operating in each region of the U.S. Details
TRUSTS
ACEC's Trust Programs are designed to enhance your membership investment by helping to control your firm's costs. More Info