Spearin and the Standard of Care: How Good Does a Design Have to Be?
Tuesday, June 26, 2018 1:30 PM - 3:00 PM (Eastern Time (US & Canada))
06-26-2018 01:30 PM 06-26-2018 03:00 PM 15 Spearin and the Standard of Care: How Good Does a Design Have to Be? Spearin and the Standard of Care: How Good Does a Design Have to Be? Online ACEC acec@acec.org false MM/DD/YYYY add to calendar
>> Live 10-Pack purchaser? Head to the ACEC Bookstore and click to redeem!
This online class carries 1.5 PDHs (Professional Development Hours).
Curriculum Track: Legal Risk and Ethics
Member Organization: National Events
Faculty: Kevin O'Beirne, PE, FCSI, CCS, CCA, Manager, Standard Construction Documents, Arcadis and Gerard (Jerry) Cavaluzzi, Vice President & General Counsel, Kennedy/Jenks Consultants
>> Nearly all ACEC online classes are recorded for our on-demand library. Purchase now to view later!
Many construction projects result in allegations of insufficient design by the architect or engineer, or defective drawings and specifications, and the resulting finger-pointing and claims can be costly, stressful, and fatal to good business relationships.
But just how good does a given design have to be in order to be consistent with applicable contractual provisions and applicable caselaw?
The answers are found in the language of the owner-design professional agreement for professional services, and within an important concept called the Spearin Doctrine.
Join Kevin O'Beirne and Jerry Cavaluzzi to explore these concepts, discuss who decides when a design or its associated professional services are truly insufficient, and examine how these principles were applied in two recent, notable court decisions.
TAKEAWAYS:
Identify the location of and typical language of the standard of care and the potential consequences of accepting an elevated standard of care
Explain the origins and meaning of the Spearin Doctrine
Discuss the differences between the standard of care and the Spearin Doctrine
Understand who determines when the standard of care or Spearin Doctrine has been violated
Discuss the application of the standard of care and the Spearin Doctrine as interpreted in recent court cases
Registration:
ACEC Members: $199
Non-members: $299
Click here for the faxable registration form
>> Click here to register.
Contact:
Maureen Brown
202-682-4349
education@acec.org
X
Did you know ...?
All ACEC Online Classes carry 1-1.5 PDH credits.
For more information check out our complete list of FAQs.
Find My Answer >>
Refunds, Credits, Substitutions, and Cancellations
To successfully access an ACEC live or on-demand online class, you must be using Windows 7 or higher.
For cancellations received at least 15 days prior to program date, ACEC will issue a full refund. For cancellations received between 14 days and 3 days prior to program date, ACEC will issue credits toward any ACEC online class, live or on-demand. Credits are valid for 6 months from issue date. For cancellations received 2 days or less before a program date, no refunds or credits will be issued. Refunds or credits will not be issued for "no-shows." Registrants may choose another online class or substitute attendee/s without penalty at any time. Contact education@acec.org for further information.
EDUCATION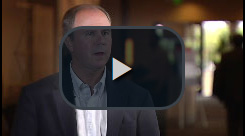 Click the video above to learn why ACEC Business Education will help your firm thrive.
ONLINE CLASS
Simple Incentive Compensation That Works!
May 16, 2019
1:30-3:00 pm (ET)
Register Today >
ONLINE CLASS
Acquisitions – How and What to Look for During Due Diligence
May 28, 2019
1:30-3:00 pm (ET)
Register Today >
NEW RESOURCE
Public-Private Partnerships and Design-Build: Opportunities and Risks for Consulting Engineers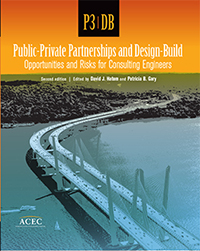 Public-Private Partnerships and Design-Build: Opportunities and Risks for Consulting Engineers provides new industry information and experience on P3 and Design-Build approaches, and offers timely recommendations about the rewards, challenges, and risk exposures for engineering firms looking to succeed in today's still evolving project work environment.Details
2018 Bundle of Salary Surveys of Engineering Firms (ZweigWhite)
The 2018 Engineering Firm Salary Surveys are the most up-to-date and comprehensive compensation survey reports for engineering firms operating in each region of the U.S. Details
TRUSTS
ACEC's Trust Programs are designed to enhance your membership investment by helping to control your firm's costs. More Info