Coalition Publications
Coalition publications are templates and guides intended to aid in the development of engineering firms. Each document has a short abstract for download that describes its content. All documents are free for Coalition members and available at a discounted rate for ACEC Members. The documents listed are available electronically and can be downloaded directly from our website or from the ACEC bookstore.
CAMEE Documents
CAMEE tools consist of sample spreadsheets, contracts and checklists centering on a host of critical issues, such as BIM, vertical construction, profit building, and business development. Click here to access the full library of CAMEE tools.
CASE Documents
Contracts
CASE Contracts are created by the CASE Contracts Committee and are intended to assist practicing engineers with risk management. CASE sample contracts provide a template for the user to input their firm's information, fees, and policies. All contracts are have been reviewed by legal counsel and are updated every 5-7 years. Click here to access the list of CASE Contracts.
Tools
Developed by the CASE Toolkit Committee, CASE tools are based on the Ten Foundations of Risk Management, which were developed by engineers in private practice to help engineering firms focus their practice on avoiding and minimizing risk. These themes deal with the process of the engineering business and project management. Click here to access the list of tools.
Guidelines
The CASE Guidelines Committee consistently develops and maintains national guidelines of practice for structural engineers (Including RMP publications). CASE Guidelines are templates and commentaries intended to create basic standards for the structural engineering community. Click here to access the list of CASE Guidelines.
COPS Documents
The COPS Business Practices Committee creates sample worksheets, communication, and manuals for surveying firms that focus on advancements in topography, survey business development and workplace policies. COPS documents are consistently updated to reflect changes in government regulations and the practice of surveying. Click here to access the full library of COPS Documents.
LDC Documents
LDC Documents are authored by the LDC Publications Working Group and put an emphasis on developing a land development firm. LDC publications are sample spreadsheets and guides on how to improve the quality of staff, projects, and business practices. Click here to access the list of LDC documents.
SFC Documents
Click here for a listing of Coalition documents that can be applied to small businesses.
For questions regarding Coalition documents or ideas for new publications, please contact Katie Goodman at kgoodman@acec.org or 202-682-4332.
EDUCATION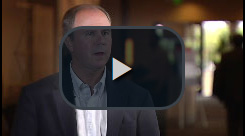 Click the video above to learn why ACEC Business Education will help your firm thrive.
ONLINE CLASS
Define Your Terms: Smarter Scope & Design Budget Management
August 15, 2019
1:30-3:00 pm (ET)
Register Today >
ONLINE CLASS
Knowledge Is Revenue: How to Conduct Killer Competitor Research
August 20, 2019
1:30-3:00 pm (ET)
Register Today >
NEW RESOURCE
Capture Planning for the Win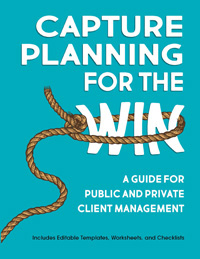 Capture Planning for the Win is a step-by-step, scalable capture and pursuit management guide that will help you evaluate and improve your firm's business development capabilities.Details
2019 Salary Survey of Engineering Firms (ZweigWhite)
The ZweigWhite 2019 Engineering Firm Salary Survey is the most up-to-date and comprehensive compensation survey report for engineering firms operating in every region of the U.S. Details
TRUSTS
ACEC's Trust Programs are designed to enhance your membership investment by helping to control your firm's costs. More Info