Water, Energy and Environment Committee
PURPOSE:
The purpose of the Water, Energy & Environment Committee is to develop industry-wide consensus and leadership positions on a wide range of issues important to engineering firms operating in energy, water and other environmental markets; undertake a proactive legislative and regulatory advocacy program; develop public and private market programs of interest to the membership; and communicate with the ACEC membership on environmental and energy issues that affect their businesses.
2019-2020 GOALS:
Increase ACEC's visibility on the Hill on environmental and energy issues.
Promote passage of a comprehensive energy policy and legislation.
Promote passage of a new WRDA bill and other initiatives to fund water infrastructure.
Promote a national energy infrastructure agenda.
Promote ACEC interests in legislation and environmental regulation related to climate change, clean energy, and sustainability.
Collaborate with other associations and client organizations to promote ACEC's water, environmental and energy agenda; and support PR efforts to promote the benefits of infrastructure investment.
Collaborate with ACEC coalitions, committees and state Member Organizations to address relevant legislation, regulations, and issues of joint concern within public and private markets.
Engage federal agencies (e.g., EPA, DOE) on Superfund and other hazardous waste issues, critical infrastructure protection and resiliency, funding for water infrastructure, and other industry priorities.
When considering support of legislation and policies, assess appropriate balance of resource utilization and protection.
Advocate for actions to preserve certainty of the permitting process (e.g., NEPA).
Water, Energy and Environment Committee Community
For more information:
Lynn Schloesser
Director of Environmental and Energy Programs
(202) 682-4354
lschloesser@acec.org
EDUCATION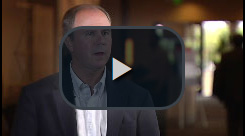 Click the video above to learn why ACEC Business Education will help your firm thrive.
ONLINE CLASS
Acquisitions – How and What to Look for During Due Diligence
October 29, 2019
1:30-3:00 pm (ET)
Register Today >
ONLINE CLASS
New Overtime Rule: What Your Firm Needs to Know
November 12, 2019
1:30-3:00 pm (ET)
Register Today >
NEW RESOURCE
Capture Planning for the Win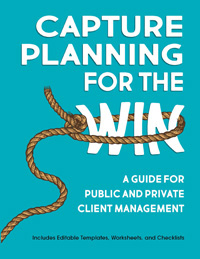 Capture Planning for the Win is a step-by-step, scalable capture and pursuit management guide that will help you evaluate and improve your firm's business development capabilities.Details
2019 Salary Survey of Engineering Firms (ZweigWhite)
The ZweigWhite 2019 Engineering Firm Salary Survey is the most up-to-date and comprehensive compensation survey report for engineering firms operating in every region of the U.S. Details
TRUSTS
ACEC's Trust Programs are designed to enhance your membership investment by helping to control your firm's costs. More Info