Business Resources and Education Committee
PURPOSE:
The purpose of the Business Resources and Education Committee is to develop and monitor ACEC's curriculum and provide guidance to assure that the business practice and continuing education needs of ACEC member firms are being met.
2018-2019 GOALS:
Advance ACEC's educational and business practice programs as the premier resources for the engineering industry.
Ensure that ACEC's educational programs are practically oriented and respond to member needs.
Provide input on educational content, instructors, and learning formats for all instructional programs offered.
Promote and expand as necessary the Pathways leadership program for emerging leaders taking into consideration increased collaboration between state and national programs and assistance to MOs as appropriate.
Monitor developments concerning the NCEES Proposition Paper 35 (B plus 30 issue) and make recommendations to ExCom as needed.
Provide input to improve and expand ACEC's searchable website database of business resources.
Ensure that professional forums and coalitions are receiving educational programming that meets member needs.
EDUCATION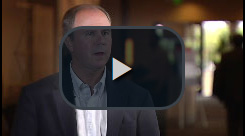 Click the video above to learn why ACEC Business Education will help your firm thrive.
ONLINE CLASS
Taking Stock of the Engineering Industry in 2018 - The Economic and Market Trends Shaping the Industry
July 11, 2018
1:30-3:00 pm (ET)
Register Today >
ONLINE CLASS
Up, Up and Away - M&A Trends, Tactics, and Outlook for Engineering Firms
July 18, 2018
1:30-3:00 pm (ET)
Register Today >
NEW RESOURCE
Public-Private Partnerships and Design-Build: Opportunities and Risks for Consulting Engineers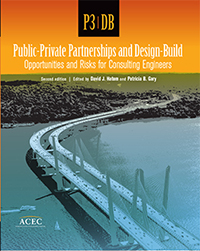 Public-Private Partnerships and Design-Build: Opportunities and Risks for Consulting Engineers provides new industry information and experience on P3 and Design-Build approaches, and offers timely recommendations about the rewards, challenges, and risk exposures for engineering firms looking to succeed in today's still evolving project work environment.Details
2018 Bundle of Salary Surveys of Engineering Firms (ZweigWhite)
The 2018 Engineering Firm Salary Surveys are the most up-to-date and comprehensive compensation survey reports for engineering firms operating in each region of the U.S. Details
TRUSTS
ACEC's Trust Programs are designed to enhance your membership investment by helping to control your firm's costs. More Info