Federal Agencies & Procurement Advocacy Committee
PURPOSE:
The purpose of the Committee is to undertake advocacy efforts with Congress and federal agencies to promote the interests of ACEC members engaged in contracting with the federal government.
2018-2019 GOALS:
Expand ACEC's engagement with federal agencies to promote industry legislative and regulatory priorities.
Promote enhanced funding and financing programs to support the federal marketplace, including policies to encourage federal P3 and lump sum contracting.
Establish and/or maintain communications and partnering agreements as appropriate with federal agencies covering procurement, contracting and best practices.
Promote the use of QBS at all governmental levels, challenge attempts to limit or weaken its use, and work with related associations with common goals.
Propose, review, comment, or otherwise appropriately react to federal legislation, regulations, procedures and documents affecting design and construction, to enhance or protect the industry.
Revise the Design Excellence Program (of OBO and GSA) to regain the lead position for Engineers.
Federal Agencies & Procurement Advocacy Committee Community
For more information:
Jessica Salmoiraghi
Director of Federal Agencies and International Programs
(202) 682-4342
jsalmoiraghi@acec.org
EDUCATION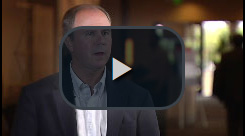 Click the video above to learn why ACEC Business Education will help your firm thrive.
ONLINE CLASS
Taking Stock of the Engineering Industry in 2018 - The Economic and Market Trends Shaping the Industry
July 11, 2018
1:30-3:00 pm (ET)
Register Today >
ONLINE CLASS
Up, Up and Away - M&A Trends, Tactics, and Outlook for Engineering Firms
July 18, 2018
1:30-3:00 pm (ET)
Register Today >
NEW RESOURCE
Public-Private Partnerships and Design-Build: Opportunities and Risks for Consulting Engineers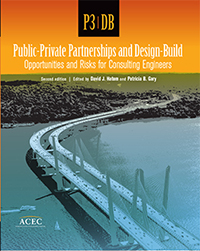 Public-Private Partnerships and Design-Build: Opportunities and Risks for Consulting Engineers provides new industry information and experience on P3 and Design-Build approaches, and offers timely recommendations about the rewards, challenges, and risk exposures for engineering firms looking to succeed in today's still evolving project work environment.Details
2018 Bundle of Salary Surveys of Engineering Firms (ZweigWhite)
The 2018 Engineering Firm Salary Surveys are the most up-to-date and comprehensive compensation survey reports for engineering firms operating in each region of the U.S. Details
TRUSTS
ACEC's Trust Programs are designed to enhance your membership investment by helping to control your firm's costs. More Info