Government Advocacy Coordinating Committee
PURPOSE:
The committee provides advocacy direction and guidance for the development of the governmental affairs programs of the Council; provides oversight of all governmental affairs committees to maximize effective efforts and to ensure consistency of positions.
2018-2019 GOALS:
Oversee the effective implementation of the ACEC 2018-2019 legislative agenda.
Work with the new Administration and Congress to promote passage of major infrastructure legislation that includes provisions for public and private investment; support passage of an FAA reauthorization bill, WRDA and related water infrastructure initiatives, as well as funding for critical infrastructure accounts in the ongoing budget and appropriations process.
Identify and promote adoption of regulatory reform measures to benefit the engineering industry.
Develop and implement advocacy goals directed at independent agencies.
Provide input to support various communications/PR efforts – through ACEC and in partnership with coalition allies -- to promote the value and benefit of infrastructure investment.
Carry out an effective international agenda to expand market opportunities abroad.
Develop and implement an aggressive energy, industrial and private client oriented agenda.
Achieve PAC fundraising goals and maintain $1 million/year pace.
Review ACEC Congressional Scorecard for 2018-2019 to ensure that it reflects the key issues affecting the industry.
Promote engineering industry priorities in the implementation of the 2017 tax reform law, as well as specific issues impacting firms (such as use of the R&D tax credit and tax incentives to promote the design of energy efficient buildings).
EDUCATION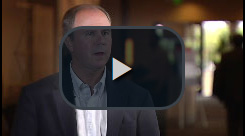 Click the video above to learn why ACEC Business Education will help your firm thrive.
ONLINE CLASS
Engineering Infrastructure for a Changing Climate – Business and Technical Impacts
July 25, 2018
1:30-3:00 pm (ET)
Register Today >
ONLINE CLASS
Smart Buildings, Smart Cities and the Opportunities for Engineers
July 26, 2018
1:30-3:00 pm (ET)
Register Today >
NEW RESOURCE
Public-Private Partnerships and Design-Build: Opportunities and Risks for Consulting Engineers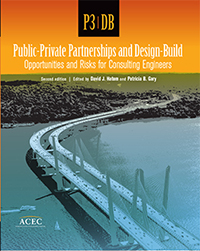 Public-Private Partnerships and Design-Build: Opportunities and Risks for Consulting Engineers provides new industry information and experience on P3 and Design-Build approaches, and offers timely recommendations about the rewards, challenges, and risk exposures for engineering firms looking to succeed in today's still evolving project work environment.Details
2018 Bundle of Salary Surveys of Engineering Firms (ZweigWhite)
The 2018 Engineering Firm Salary Surveys are the most up-to-date and comprehensive compensation survey reports for engineering firms operating in each region of the U.S. Details
TRUSTS
ACEC's Trust Programs are designed to enhance your membership investment by helping to control your firm's costs. More Info