International Committee
PURPOSE:
The purpose of the Committee is to identify and promote ACEC's international interests; undertake proactive federal legislative, policy, and regulatory advocacy programs related to those interests; develop appropriate relationships with international organizations; and to ensure that each committee and department of ACEC implements international programs as may be applicable.
2017-2018 GOALS:
Advocate for the international business interests of ACEC member firms with U.S. governmental agencies, international organizations, and multilateral development banks.
Develop ACEC's international strategy for the promulgation of QBS, and advocate such with international client markets and stakeholders.
Proactively engage with the International Federation of Consulting Engineers (FIDIC) to support ACEC's international goals; and promote engagement with FIDIC by other ACEC committees as appropriate.
Develop and support the delivery of information, news, and education products to ACEC membership on engineering issues in international markets.
Promote legislation and agency reforms that will improve the competitive position of ACEC members in the offering, securing, and delivering of products and services in the international marketplace.
Conduct liaison meetings and facilitate networking opportunities with international stake-holders including federal agencies, embassies, banks, industry partners, and internationally minded coalitions and industry organizations.
International Committee Community
For more information:
Jessica Salmoiraghi
Director of Federal Agencies and International Programs
(202) 682-4342
jsalmoiraghi@acec.org
EDUCATION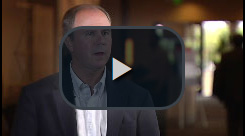 Click the video above to learn why ACEC Business Education will help your firm thrive.
ONLINE CLASS
Coming Up Short: The Top 10 Reasons Why Companies Fall Short of Achieving Strategic Goals
March 28, 2018
1:30-3:00 pm (ET)
Register Today >
ONLINE CLASS
Insight vs. Relational Selling – What Should You Be Doing?
March 29, 2018
1:30-3:00 pm (ET)
Register Today >
NEW RESOURCE
Public-Private Partnerships and Design-Build: Opportunities and Risks for Consulting Engineers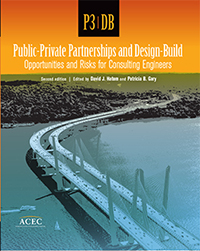 Public-Private Partnerships and Design-Build: Opportunities and Risks for Consulting Engineers provides new industry information and experience on P3 and Design-Build approaches, and offers timely recommendations about the rewards, challenges, and risk exposures for engineering firms looking to succeed in today's still evolving project work environment.Details
2017 Bundle of Salary Surveys of Engineering Firms (ZweigWhite)
The 2017 Engineering Firm Salary Surveys are the most up-to-date and comprehensive compensation survey reports for engineering firms operating in each region of the U.S. Details
TRUSTS
ACEC's Trust Programs are designed to enhance your membership investment by helping to control your firm's costs. More Info