Management Practices Committee
PURPOSE:
The purpose of the Management Practices Committee is to develop products and services that assist member firms with the management of their professional practices. These products and services may address project delivery, procurement, project management, finance, information technology, human resources management and other areas vital to strengthening business operations of A/E firms.
2018-2019 GOALS:
The goal of ACEC's Management Practice Committee is to identify management practice trends of importance to the industry for the purposes of effectively informing ACEC's education and advocacy programs. For 2018, the following three areas shall be the focus of the Committee. The Committee may seek to engage in dialog, as appropriate, with other committees of ACEC or outside associations (such as ASCE, NSPE, APWA, AGC, and AIA) to help inform its delibera-tions.
Risk & Pricing:
Recommend "best practices" on key issues surrounding risk, including those related to liability (i.e. duty to defend, indemnity issues, duty of care), and contract type and pricing (i.e. value pricing, lump sum, hourly, or others).
Alternative Delivery Challenges:
Assess the impact on the engineering practice of alternative delivery contracting, including D-B and P3s (including potential conflicting interests with contractors, owners, and financial entities) and recommend policy, practice or legislative actions.
Licensure:
Review professional licensure issues that affect engineering business practices and the indus-try's desire to advance and defend qualifications-based selection; and recommend actions for state engagement, as appropriate. Monitor NCEES Position 35 and Education Committee recommendations that have potential impact on ACEC member firm businesses.
EDUCATION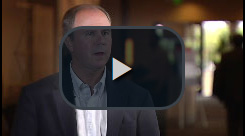 Click the video above to learn why ACEC Business Education will help your firm thrive.
ONLINE CLASS
Taking Stock of the Engineering Industry in 2018 - The Economic and Market Trends Shaping the Industry
July 11, 2018
1:30-3:00 pm (ET)
Register Today >
ONLINE CLASS
Up, Up and Away - M&A Trends, Tactics, and Outlook for Engineering Firms
July 18, 2018
1:30-3:00 pm (ET)
Register Today >
NEW RESOURCE
Public-Private Partnerships and Design-Build: Opportunities and Risks for Consulting Engineers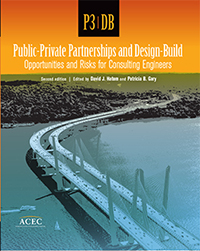 Public-Private Partnerships and Design-Build: Opportunities and Risks for Consulting Engineers provides new industry information and experience on P3 and Design-Build approaches, and offers timely recommendations about the rewards, challenges, and risk exposures for engineering firms looking to succeed in today's still evolving project work environment.Details
2018 Bundle of Salary Surveys of Engineering Firms (ZweigWhite)
The 2018 Engineering Firm Salary Surveys are the most up-to-date and comprehensive compensation survey reports for engineering firms operating in each region of the U.S. Details
TRUSTS
ACEC's Trust Programs are designed to enhance your membership investment by helping to control your firm's costs. More Info