Planning Cabinet
PURPOSE:
The purpose of the Planning Cabinet is to advise the Executive Committee and the Board of Directors on strategies and implementation steps for strengthening ACEC's governance and progress.
2018-2019 GOALS:
Review the current ACEC Strategic Plan for any updates or changes that may be needed; recommend by June 2018 whether we should undertake a new Strategic Planning process to design a new plan from scratch, or simply update goals or action items of the current plan.
Identify and recommend practical steps that the Council can take to engage younger members generally as well as others active at the MO level who are currently not involved at the National level.
Review the present state of diversity and inclusiveness in the Council and recommend ways to promote greater diversity in Council governance, committee membership, and other areas both at the MO and National levels. Consider how NAECE can become a catalyst for realizing this goal.
EDUCATION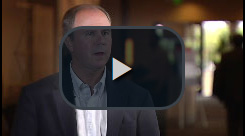 Click the video above to learn why ACEC Business Education will help your firm thrive.
ONLINE CLASS
Taking Stock of the Engineering Industry in 2018 - The Economic and Market Trends Shaping the Industry
July 11, 2018
1:30-3:00 pm (ET)
Register Today >
ONLINE CLASS
Up, Up and Away - M&A Trends, Tactics, and Outlook for Engineering Firms
July 18, 2018
1:30-3:00 pm (ET)
Register Today >
NEW RESOURCE
Public-Private Partnerships and Design-Build: Opportunities and Risks for Consulting Engineers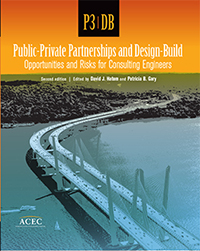 Public-Private Partnerships and Design-Build: Opportunities and Risks for Consulting Engineers provides new industry information and experience on P3 and Design-Build approaches, and offers timely recommendations about the rewards, challenges, and risk exposures for engineering firms looking to succeed in today's still evolving project work environment.Details
2018 Bundle of Salary Surveys of Engineering Firms (ZweigWhite)
The 2018 Engineering Firm Salary Surveys are the most up-to-date and comprehensive compensation survey reports for engineering firms operating in each region of the U.S. Details
TRUSTS
ACEC's Trust Programs are designed to enhance your membership investment by helping to control your firm's costs. More Info