Planning Cabinet
PURPOSE:
The purpose of the Planning Cabinet is to advise the Executive Committee and the Board of Directors on strategies and implementation steps for strengthening ACEC's governance and progress.
2017-2018 GOALS:
Undertake the identification of the most critical engineering industry trends that will impact our industry, and recommend measures that should be undertaken by the Council in its educational programs, advocacy efforts, or even governance structure if applicable, to respond to those trends. Make sure to consider:

Trends in methods of contracting including DB and P3s (and how to handle potential conflicting interests with contractors, owners, and financial entities)
Key liability issues (including "duty to defend," indemnity issues, duty of care)
M&A trends and Globalization (including the increase in foreign companies coming to US)
Internal organizational trends at engineering firms (responding to market, workplace, and workforce challenges)

In the area of technological change, if machines largely replace humans for many current functions, what impacts do you foresee on our engineering business practices? Make sure to consider:

Methods of payment for our services (including value pricing, lump sum, technology markup, other alternatives to selling hours)
Implications for ACEC's "employee count" method of paying dues, and whether at some point we should transition to a revenue model.
EDUCATION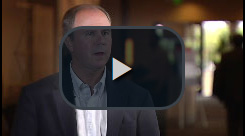 Click the video above to learn why ACEC Business Education will help your firm thrive.
ONLINE CLASS
Coming Up Short: The Top 10 Reasons Why Companies Fall Short of Achieving Strategic Goals
March 28, 2018
1:30-3:00 pm (ET)
Register Today >
ONLINE CLASS
Insight vs. Relational Selling – What Should You Be Doing?
March 29, 2018
1:30-3:00 pm (ET)
Register Today >
NEW RESOURCE
Public-Private Partnerships and Design-Build: Opportunities and Risks for Consulting Engineers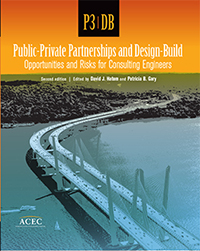 Public-Private Partnerships and Design-Build: Opportunities and Risks for Consulting Engineers provides new industry information and experience on P3 and Design-Build approaches, and offers timely recommendations about the rewards, challenges, and risk exposures for engineering firms looking to succeed in today's still evolving project work environment.Details
2017 Bundle of Salary Surveys of Engineering Firms (ZweigWhite)
The 2017 Engineering Firm Salary Surveys are the most up-to-date and comprehensive compensation survey reports for engineering firms operating in each region of the U.S. Details
TRUSTS
ACEC's Trust Programs are designed to enhance your membership investment by helping to control your firm's costs. More Info