Public Relations Committee
PURPOSE:
The purpose of the Public Relations Committee is to review ACEC's communications programs, both external and internal, with an eye toward recommending policies and actions to improve the overall quality of these programs.
2018-2019 GOALS:
Recommend improvements as appropriate for ACEC's communications vehicles – Last Word, Engineering, Inc., and website – to keep up with the latest trends and needs of ACEC members.
Develop an effective program for ensuring that Last Word and Engineering Inc. are reaching a larger audience within our member firms.
Promote Council outreach to national media through press releases and other targeted efforts.
Conduct an analysis/review of ACEC's entire digital marketing and communications efforts by each individual initiative, and review specific marketing efforts, such as Convention/Conference email marketing.
Expand outreach to other ACEC committees to improve awareness and utilization of PR Committee expertise when needed.
EDUCATION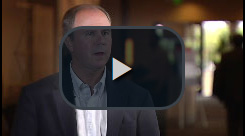 Click the video above to learn why ACEC Business Education will help your firm thrive.
ONLINE CLASS
Engineering Infrastructure for a Changing Climate – Business and Technical Impacts
July 25, 2018
1:30-3:00 pm (ET)
Register Today >
ONLINE CLASS
Smart Buildings, Smart Cities and the Opportunities for Engineers
July 26, 2018
1:30-3:00 pm (ET)
Register Today >
NEW RESOURCE
Public-Private Partnerships and Design-Build: Opportunities and Risks for Consulting Engineers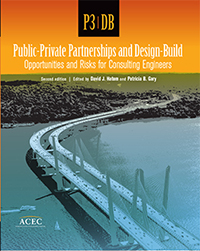 Public-Private Partnerships and Design-Build: Opportunities and Risks for Consulting Engineers provides new industry information and experience on P3 and Design-Build approaches, and offers timely recommendations about the rewards, challenges, and risk exposures for engineering firms looking to succeed in today's still evolving project work environment.Details
2018 Bundle of Salary Surveys of Engineering Firms (ZweigWhite)
The 2018 Engineering Firm Salary Surveys are the most up-to-date and comprehensive compensation survey reports for engineering firms operating in each region of the U.S. Details
TRUSTS
ACEC's Trust Programs are designed to enhance your membership investment by helping to control your firm's costs. More Info