Keynote Speakers/Panel Moderator
Nicolle Wallace
Political Analyst, New York Times Best-Selling Author, and Former White House Director of Communications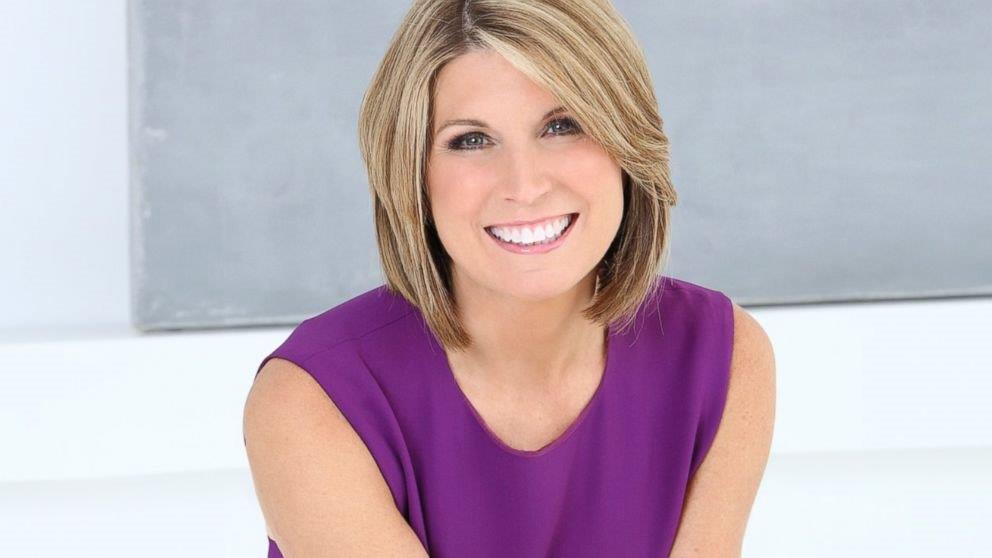 Nicolle Wallace is a best-selling author, a political analyst for MSNBC, a top strategist for the GOP, and the former special assistant to the president and director of communications at the White House under President George W. Bush. The New York Times called her a "tough, savvy, and hard-charging conservative political operator," and her White House colleague, presidential political advisor Mark McKinnon, called her a "rare talent in politics." Funny and charming, she shares fascinating stories from her time in the White House, on the campaign trail with Sarah Palin, and from the studios at MSNBC and ABC, where she was a co-host on The View. Wallace is a master storyteller as she looks at the latest in politics and the media and offers audiences the rundown on today's biggest players and issues.
From Inside the White House. Wallace served as the communications chief for George W. Bush's White House and re-election campaign and was credited with "injecting a tremendous amount of realism" into White House deliberations. According to the Washington Post, she served as "a voice for more openness with reporters." The New York Times story announcing her presidential appointment carried the headline: "New Aide Aims to Defrost the Press Room," and she was described by former colleagues as "very persuasive in the halls of the West Wing."
Wallace also served as senior campaign advisor for the McCain-Palin campaign in 2008. She appeared frequently on network and cable news programs as the campaign's top spokesman and defender. In the 2012 film Game Change, she was portrayed by Sarah Paulson.
Before her time in the White House, she was a press secretary for Governor Jeb Bush (R-FL). She is also a former political analyst for CBS Evening News.
Best-Selling Political Author. Wallace is the author of several New York Times best-selling contemporary political novels, which include Madam President, Eighteen Acres, It's Classified, and Day in the Life. The books feature women in top political roles, including president, secretary of defense, chief of staff, and White House correspondent.
She is a California native and graduate of the University of California, Berkeley and Northwestern University's Medill School of Journalism.
Geoff Colvin
Senior Editor-at-Large, FORTUNE Magazine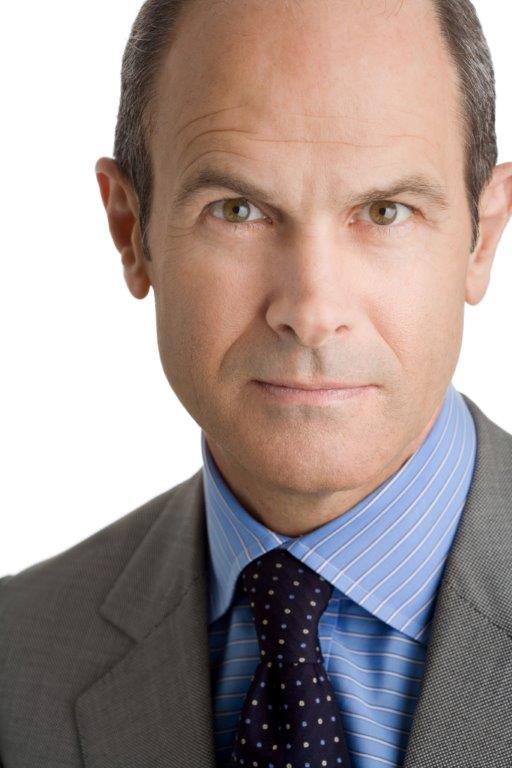 Geoff Colvin is an award-winning thinker, author, broadcaster, and speaker on the most significant trends and issues impacting business and the economy. As Fortune magazine's Senior Editor-at-Large, Geoff has an insider's perspective fueled by long-standing relationships with the world's top leaders in business and government. He knows what they're seeing, thinking, and planning and reveals how they're leading, making choices, and responding to today's challenges in ways that others can learn from.
In his fourth decade at Fortune, Geoff Colvin's breadth of experience is impressive. He is one of journalism's sharpest and most respected commentators on leadership, management, globalization, regulation, corporate governance, competition, the economy, the infotech revolution, human performance and related issues. Geoff's regular column and frequent cover stories in Fortune have earned him millions of loyal readers. His "On Leadership" series, which appears online on Money.CNN.com, provides a compelling look at what top leaders are doing to navigate uncertain times.
Geoff is also one of America's preeminent business broadcasters. He is heard every day on the CBS Radio Network, where he has made over 10,000 broadcasts and reaches seven million listeners each week. He has appeared on Today, The O'Reilly Factor, Good Morning America, Squawk Box, CBS This Morning, ABC's World News Tonight, CNN, PBS's Nightly Business Report, and dozens of other programs. He served as anchor of Wall $treet Week with Fortune on PBS, he spoke each week to the largest audience reached by any business television program in America.
As a keynote speaker, Geoff has a knack for bringing clarity to the most important and complex issues impacting business and the economy. He has spoken for scores of corporate and association conferences on six continents including dozens of high level Fortune conferences. His speeches pull together timely insights and strategies and are tailored to deliver relevant insights that help leaders understand what the future holds.
In addition to speaking Geoff is also a brilliant panel moderator, emcee and interviewer whose subjects have included Jack Welch, Henry Kissinger, Richard Branson, the Prince of Wales, Bill Gates, Alan Greenspan, Steve Case, Tony Blair, Michael Dell, Ted Turner, George H.W. Bush, George W. Bush, Henry Paulson, Ben Bernanke and many others.
A native of Vermillion, South Dakota, Geoff Colvin is an honors graduate of Harvard with a degree in economics and has an M.B.A. from New York University.
Amy Walter
National Editor of the Cook Political Report/former Political Director for ABC News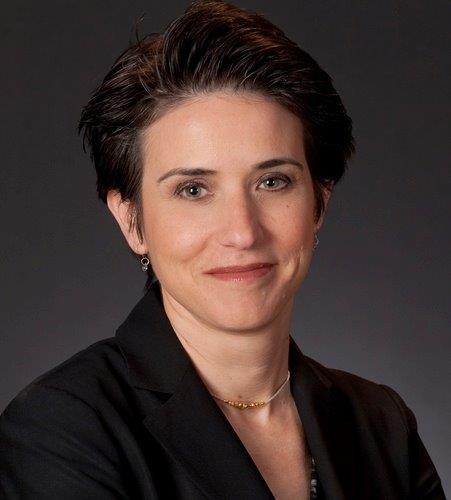 Over the past 14 years, Amy Walter has built a reputation as an accurate, objective, and insightful political analyst with unparalleled access to campaign insiders and decision-makers. Known as one of the best political journalists covering Washington, she is the national editor of the Cook Political Report and the former political director of ABC News. From 1997–2007, Walter served as senior editor of the Cook Political Report. She is a regular panelist on NBC's Meet the Press, PBS' Washington Week with Gwen Ifill, and Fox News' Special Report with Bret Baier, and can also be seen on Face the Nation and Fox News Sunday. She provides political analysis every Monday evening for the PBS NewsHour.
In her presentations, Walter speaks with aplomb about the electoral process, congressional culture, and the Washington political scene. Her astuteness, wit, and range of expertise create an engaging, compelling presentation, and her reliable and accurate analysis has earned her numerous accolades. Amy Walter takes audiences on an insider's tour of Washington through the eyes of the woman with her finger on the pulse of politics.
Political History. While at ABC, Walter oversaw the organization's political coverage – including the daily political tip sheet The Note, guided the editorial content of all political news, and provided on air analysis. She co-hosted 2012 election night coverage for the Yahoo!-ABC News Network with Good Morning America weekend anchor Dan Harris. She and Harris also anchored the live-streamed coverage for the presidential and vice presidential debates. Before ABC, she was the editor-in-chief of The Hotline, Washington's premier daily briefing on American politics. There she served as the political publication's primary voice for three years, and she provided regular analysis of the national political environment in her weekly National Journal column, On the Trail.
Walter has provided election night coverage and analysis since 1998 and was a member of CNN's Emmy-award winning election night team in 2006. She has also been a regular contributor to PBS' NewsHour with Jim Lehrer, and has provided political analysis on virtually every major political program on television.
Accolades and Education. Named one of the "Top 50 Journalists" by Washingtonian magazine, Walter was dubbed one of the most powerful people in politics in George magazine for her insights into the mechanics that make the political machine run. She also won the Washington Post's Crystal Ball Award for her spot-on election predictions and has been frequently quoted as a congressional election expert in newspapers such as the Wall Street Journal, Washington Post, and the New York Times. Charlie Cook, editor and publisher of the Cook Political Report, said, "Today, her work is trusted and respected by Democrats and Republicans alike. She knows how to get beyond bluster and spin to unearth – and explain – what really matters in a political arena. And, she has a proven track record of success, which is essential for those whose jobs depend on accurate political forecasting."
Walter graduated summa cum laude from Colby College and serves as a member of its Board of Trustees. She was also a fellow in the fall of 2013 at the University of Chicago's institute of politics.