Featured Speakers
The Honorable Elaine L. Chao
U.S. Secretary of Transportation
Secretary Elaine L. Chao is currently the U. S. Secretary of Transportation. This is her second cabinet position. She served as U.S. Secretary of Labor from 2001-January 2009, and is the first Asian American woman to be appointed to the President's cabinet in American history.
Secretary Chao comes to the U.S. Department of Transportation with extensive experience in the transportation sector. Early in her career, she specialized in transportation financing in the private sector. She began her executive career in public service working on transportation and trade issues at the White House. She then served as Deputy Maritime Administrator, U. S. Department of Transportation; Chairman of the Federal Maritime Commission; and, Deputy Secretary of the U.S. Department of Transportation.
Secretary Chao understands the critical role of the Department in ensuring the safety of our country's transportation systems. She is also keenly aware of the key role infrastructure plays in our nation's economic competitiveness, and in strengthening economic growth in both the urban and rural areas of our country.
Secretary Chao has a distinguished career in the public, private, and nonprofit sectors. An immigrant who arrived in America at the age of eight speaking no English, she received her citizenship at the age of 19. Her experience transitioning to a new country has motivated her to devote most of her professional life to ensuring that everyone has the opportunity to build better lives for themselves and their families. As U.S. Secretary of Labor, she focused on increasing the competitiveness of America's workforce in a global economy, promoted job creation, and achieved record results in workplace safety and health.
Prior to the Department of Labor, Secretary Chao was President and Chief Executive Officer of United Way of America, where she restored public trust and confidence in one of America's premier institutions of private charitable giving, after it had been tarnished by financial mismanagement and abuse. Secretary Chao also served as Director of the Peace Corps, where she established the first programs in the Baltic nations and the newly independent states of the former Soviet Union.
Secretary Chao earned her MBA from the Harvard Business School and an economics degree from Mount Holyoke College. Honored for her extensive record of accomplishments and public service, she is the recipient of 36 honorary doctorate degrees.
Secretary Chao is a resident of Jefferson County, Kentucky. Prior to her appointment as Secretary of Transportation, she was a Distinguished Fellow at Hudson Institute. She is the eldest of six daughters born to Dr. James S.C. Chao and the late Mrs. Ruth Mulan Chu Chao.
Steve Schmidt
Political Analyst, MSNBC and Renowned Political Strategist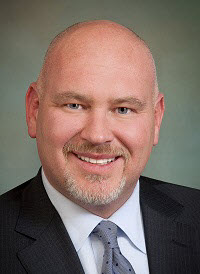 As vice-chairman of Public Affairs at Edelman, Stephen Schmidt is a strategic counselor to chief executive officers and senior decision makers at global corporations, professional sports franchises, non-profit organizations and academic institutions. Recognized as one of the top public affairs and political strategists in the country, he has provided counsel on a wide range of issues, including telecommunications, technology, financial services, energy, health care, entertainment and gaming. He has been described by national media as a "damage control master."
Earlier in his career, Schmidt served as a top strategist to President George W. Bush's 2004 re-election campaign. As a member of the senior planning group that led the campaign, he was responsible for directing and implementing the campaign's communications operations, including serving as chief spokesperson.
Following the President's successful re-election, Schmidt joined the Administration as Deputy Assistant to the President and Counselor to the Vice President. As a member of the senior staff, he worked on a wide range of issues at the intersection of communications, policy development, legislative advocacy and political strategy. During his tenure at the White House, Schmidt played a leading role in the confirmations of Chief Justice John Roberts and Justice Samuel Alito to the United States Supreme Court. In 2005, at the behest of the U.S. Ambassador to Iraq, Schmidt traveled to Iraq to assess and improve communications in the war zone.
In January 2006, Schmidt departed the White House to lead the re-election of California Governor Arnold Schwarzenegger. Schwarzenegger's landslide victory was described by The New York Times as "particularly remarkable given that the Governor appeared to be all but finished just six months ago." The Los Angeles Times commended Schmidt as having "ran a nearly flawless campaign" and overseen a re-election that "ran against a political tide that swamped other Republicans across the nation." This victory earned Schmidt "GOP Campaign Manager of the Year" from the American Association of Political Consultants.
In 2007, Schmidt served as a senior advisor to John McCain's presidential bid helping him re-build his campaign and secure the Republican nomination for President of the United States. In the General election, Schmidt was vested with day-to-day control of operations, which, according to The Washington Post, brought "new life" to the campaign. The New York Times reported that under Schmidt's leadership the McCain organization became "a campaign transformed: an elbows-out, risk-taking, disciplined machine."
Following the 2008 Presidential election, Schmidt became a partner in Mercury Public Affairs. While leading the firm's operations in California, he helped build one of the West Coast's largest, bi-partisan public affairs practices.
Tucker Carlson
Conservative Commentator and host of Tucker Carlson Tonight on Fox News Channel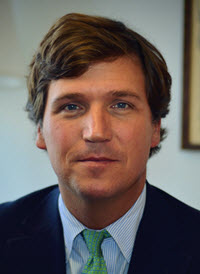 Tucker Carlson is the host of Tucker Carlson Tonight, airing on primetime on FOX, and founder of The Daily Caller, one of the largest and fastest growing news sites in the country. Carlson was previously the co-host of Fox and Friends Weekend. He joined FOX from MSNBC, where he hosted several nightly programs. Previously, he was also the co-host of Crossfire on CNN, as well the host of a weekly public affairs program on PBS.
A longtime newspaper and magazine writer, Carlson has reported from around the world, including dispatches from Iraq, Pakistan, Lebanon and Vietnam. He has been a columnist for New York magazine and Reader's Digest. Carlson began his journalism career at the Arkansas Democrat-Gazette newspaper in Little Rock. His most recent book is entitled, Politicians, Partisans and Parasites: My Adventures in Cable News. He appeared on the third season of ABC's Dancing with the Stars.
Paul Dabbar
Under Secretary for Science, U.S. Department of Energy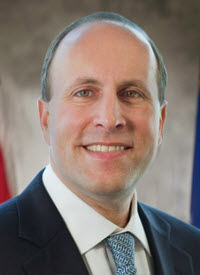 The Honorable Paul M. Dabbar, Under Secretary for Science, serves as the Department's principal advisor on fundamental energy research, energy technologies, and science, driving this mission through programs including nuclear and high energy particle physics, basic energy, advanced computing, fusion, and biological and environmental research, and direct management over a majority of the Department's national labs and their world-leading user facilities. In addition, Mr. Dabbar manages the environmental and legacy management missions of the Department, addressing the U.S. legacy of nuclear weapons production and government-sponsored nuclear energy research.
Prior to confirmation as Under Secretary for Science, Mr. Dabbar worked in operations, finance, and strategy roles in the energy sector. As a Managing Director at J.P. Morgan, leading various energy business areas, he has over $400 billion in investment experience across all energy sectors including solar, wind, geothermal, distributed-generation, utility, LNG, pipeline, oil & gas, trading, and energy technologies, and has also led the majority of all nuclear transactions. In addition, he had a senior leadership role for the company's commodity trading business, including power, oil and gas.
Before joining J.P. Morgan, Mr. Dabbar served as a nuclear submarine officer in Mare Island, California, and Pearl Harbor, Hawaii, including deploying to the North Pole where he conducted environmental research. He also served on the Department of Energy Environmental Management Advisory Board. He has been a lecturer at the U.S. Naval Academy Economics Department, and conducted research at the Johns Hopkins Applied Physics Laboratory.
Mr. Dabbar received a B.S. degree from the U.S. Naval Academy, and an M.B.A. degree from Columbia University. Mr. Dabbar and his wife, Andrea, are the parents of two children.
Mike Allen
Co-Founder and Executive Editor of Axios, Former POLITICO Chief White House Correspondent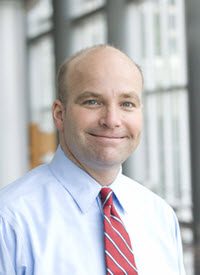 Mike Allen is one of Washington's most influential and well-connected journalists. He is the co-founder and executive editor of Axios, a new company delivering news and insights on politics, business, media, and tech. The company, whose name means "worthy" in Greek, specializes in high-quality news and analysis easily shared among the country's influential readers and across social platforms.
In addition to starting Axios, Allen was a co-founder at POLITICO, the digital media company that upended and revolutionized political and policy journalism in Washington, New York, and Europe. He not only reported on but also drove the day's conversations in and around the Beltway. His sharp journalistic experience and coveted insider status make him an ideal choice to discuss the latest political happenings. In presentations, he offers his non-partisan, energetic and up-to-the-minute insider perspective on the political issues of the day, the Trump administration, the Republican Congress, and building a business in an unsteady economy. He has been praised for his dedication, passion, and unmatched ability to give a political story dimension and context.
In 2006, Allen joined POLITICO and sought to carve out a niche in the marketplace by focusing on giving readers one solid take-away from select stories. He served as the chief White House correspondent and was the founding father of the successful daily email tip-sheet Playbook. It quickly became the early-morning must read source for movers and shakers in politics and media. The New York Times called Allen "The Man the White House Wakes Up To," and Vanity Fair said, "Reading Playbook is as close as you can come on a Washington morning to knowing everything."
TIME named Allen one of its top 140 Twitter feeds, calling him "the Virgil of the beltway, leading the rest of us hapless Dantes through the inferno of America's political universe." In 2017, Vanity Fair named Allen to its "New Establishment List," an annual compilation of industry titans. The magazine previously named him to its 2011 (#39) and 2012 (#19) "Top 50 New Establishment and Powers That Be" lists, and Allen also won the White House Correspondents' Association's Merriman Smith Memorial Award for "Outstanding presidential coverage on deadline" in 2004.
Allen is also the creator of the daily newsletter, Morning Money, which gives readers insight into the intersection of Washington and Wall Street. He is the co-author of two e-books focusing on the 2012 presidential campaign– Politico Playbook 2012: The Right Fights Back and Inside the Circus: Romney, Santorum and the GOP Race.