ACEC/PAC Activities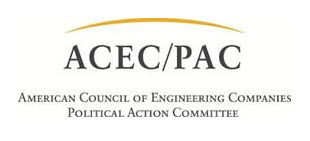 ACEC/PAC will be hosting several events during the 2019 Annual Convention:
For state PAC Champions, but all major donors are also welcome to attend.
More information on additional ACEC/PAC events coming soon!
If you have any questions about or are interested in attending any of ACEC/PAC's activities during the Annual Convention, please contact Brenden Carol.
ACEC/PAC Corporate Sponsorship Program:
Our valuable corporate sponsors help defray ACEC/PAC's fundraising costs and ensure that we can use all available resources to elect pro-business and pro-engineering candidates. Please consider becoming a corporate sponsor today – please email Brenden Carol if you're are interested in becoming a corporate sponsor.