Featured Speakers
Donna Brazile
Renowned Political Strategist and Commentator, Former Interim Chair of the Democratic National Committee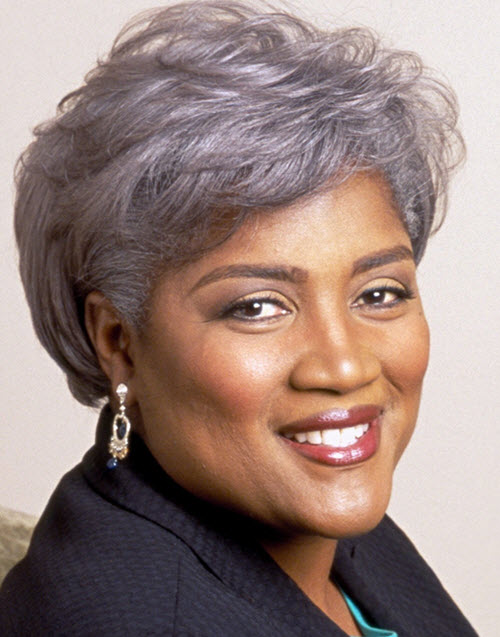 Veteran political strategist Donna Brazile is the former interim Chair of the Democratic National Committee (DNC) and the author of the New York Times bestseller Hacks: The Inside Story of the Break-Ins and Breakdowns That Put Donald Trump in the White House and the 2004 best-selling memoir Cooking with Grease: Stirring the Pots in American Politics. She is a co-author of the forthcoming book entitled For Colored Girls Who Have Considered Politics.
Ms. Brazile has devoted her life to working for progressive change, responsible governance, and the advancement of all people in a society that is fair and equitable. Brazile first got involved in politics at the age of nine when she worked to elect a City Council candidate who had promised to build a playground in her neighborhood; the candidate won, the playground was built, and a lifelong passion for political progress was ignited. Brazile has worked on every major presidential campaign since 1976 and in 2000 Ms. Brazile became the first African American woman to serve as the manager of a major party presidential campaign, running the campaign of former Vice President Al Gore.
Ms. Brazile loves working with young people, encouraging them to vote, to run for office, and to work within the system to strengthen it. She has lectured at over 200 colleges and universities across the country on such topics as "Inspiring Civility in American Politics," "Race Relations in the Age of Obama," "Why Diversity Matters," and "Women in American Politics." In 2013, Ms. Brazile was appointed by President Obama to serve on the J. William Fulbright Foreign Scholarship Board. She is also the proud recipient of more than ten honorary doctorate degrees from major colleges and universities, including her alma mater Louisiana State University. In October 2017, Ms. Brazile was the recipient of the W.E.B Du Bois Medal, Harvard's highest honor in African American studies. Brazile has served as an adjunct professor at Georgetown University since 2002 and spent the fall of 2017 serving as a Joan Shorenstein fellow in Media, Politics and Public Policy at the Harvard Kennedy School. Howard University appointed Ms. Brazile as the 2018-2019 Gwendolyn S. and Colbert I. King Endowed Chair in Public Policy. In this role, Brazile will develop and host a five-part lecture series to engage the Howard community on several subjects, including politics, voting, criminal justice reform, and civility.
O, The Oprah Magazine chose Ms. Brazile as one of its 20 "remarkable visionaries" for the magazine's first-ever O Power List. In addition, she was named among the 100 Most Powerful Women by Washingtonian magazine, Top 50 Women in America by Essence magazine, and received the Congressional Black Caucus Foundation's highest award for political achievement. In 2016, Ms. Brazile was awarded Wonk of the Year from the Kennedy Political Union at American University. In March 2018, Black Enterprise awarded Ms. Brazile with the Barbara Graves Legacy Award.
Ms. Brazile has worked passionately on behalf of her beloved hometown of New Orleans. In the aftermath of the two catastrophic hurricanes that devastated the Gulf region, Ms. Brazile was appointed by former Governor Kathleen Blanco to serve on the Louisiana Recovery Board to work for the rebuilding of the state and to advocate for the Gulf recovery on the national stage. Ms. Brazile was also appointed by New Orleans Mayor Mitch Landrieu to serve on the Tricentennial Commission.
Ms. Brazile was formerly a contributor to ABC News and CNN. Ms. Brazile was the recipient of a Daytime Emmy Award for Outstanding Daytime Program, Good Morning America (2016-2017) in connection with her work with ABC. She has also been a syndicated newspaper columnist for Universal U'Click and a prolific writer with articles appearing in nearly every major newspaper in the nation. She moonlights as an actress and is especially honored to have made three cameo appearances on CBS's The Good Wife, and two cameo appearances on Netflix's series House of Cards. She most recently appeared on BET's Being Mary Jane. Ask her and she'll tell you that acting, after all, is the key to success in politics.
Ms. Brazile is the founder and director of Brazile & Associates LLC, a general consulting, grassroots advocacy, and training firm based in Washington, DC.
Dana Perino
Former White House Press Secretary, Political Commentator, New York Times No. 1 Best-Selling Author, and Host of Fox's The Daily Briefing with Dana Perino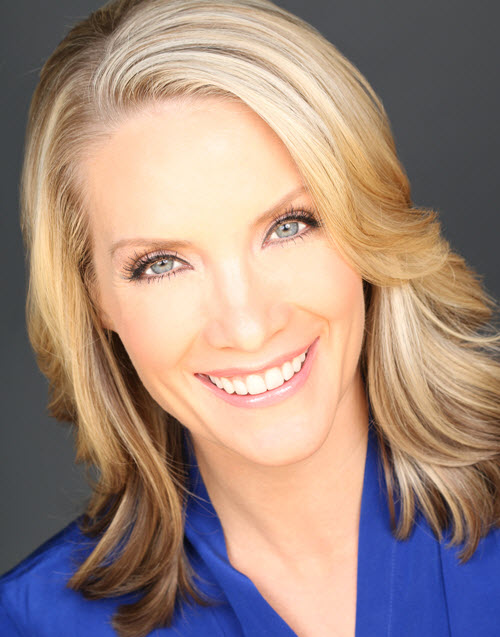 Dana Perino is a revered political commentator and journalist, New York Times best-selling author, and a former White House Press Secretary. She currently hosts The Daily Briefing with Dana Perino, and is a co-host on the hit show The Five, both on the Fox News Channel. The Five has won its time slot every day since it started in July 2011 and last year finished as the fifth most-watched program in all of cable. Part of an ensemble cast, some viewers have nicknamed Perino "The Voice of Reason" on The Five. A Fox News political commentator, she also appears weekly on other Fox programs.
Before joining Fox, Perino served as the first Republican woman to be press secretary of the United States. She spent more than seven years as part of the administration of President George W. Bush, joining right after the 9/11 attacks as a spokesperson for the Justice Department. A year later, she was pulled to the White House and stayed until the last day of the Bush administration. As press secretary, she handled interactions with the White House press corps and advised the president on communications. President Bush has said that whenever he did a press conference or interview, Perino made sure he was never surprised by a question. She describes her approach to the position as a 50-50 mindset – half the effort went to defending and advocating the position of the president and the United States, and the other half was defending and advocating the media's access to the president and the government. Perino continues to be active with the Bush Center in Dallas and joyfully says her motto is, "Once a staffer, always a staffer."
After her years in the White House, Perino went from speaking on behalf of the nation to speaking for herself. Not only becoming a commentator on current events and foreign policy, she also published And the Good News Is…Lessons and Advice from the Bright Side, which debuted as a No. 1 New York Times best-seller and remained on the list for more than three months. Her newest book, Let Me Tell You about Jasper . . .How My Best Friend Became America's Dog, was released in October 2016 and reached the No. 10 spot on the New York Times nonfiction best seller list. Her other publishing credits include editorial direction for Things that Matter by Charles Krauthammer and The Time of Our Lives by Peggy Noonan. She is also the host of the podcast "I'll Tell You What" alongside Fox News political editor Chris Stirewalt. Hugely popular, the podcast was made into a limited-run TV show in the fall of 2016, marking the first time Fox turned a podcast into a series.
In 2010, President Obama appointed her to serve on the Broadcasting Board of Governors, which complemented her passion for advocating for individual and economic freedom, especially for women in Africa. Since leaving the White House, Perino and her husband, Peter McMahon, have volunteered in South Africa and Congo. In 2014 they spent a week at a charitable hospital and came back to America to broadcast their findings and appeal for additional help.
To express her gratitude for the opportunities she's been afforded, Perino started Minute Mentoring, a program for young women that's like speed dating between mentors and mentees. She also serves on the board of Companions for Heroes, which matches rescue animals with first-responders and veterans managing post-traumatic stress.
Perino was born in Wyoming and raised in Colorado. She has a masters degree in public affairs reporting from the University of Illinois – Springfield. Before the Bush Administration, she worked as a daily news reporter, as a press secretary on Capitol Hill, and in the private sector for global public relations companies.
Salim Ismail
Futurist, Chair of ExO Works and Former Director of Singularity University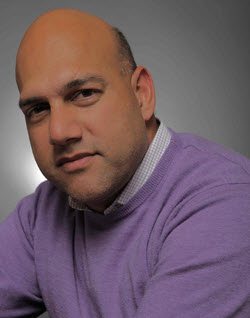 Salim Ismail is the Founder and Chair of ExO Works, a team of innovation experts who create customized solutions for corporations and organizations seeking to remain relevant in today's rapidly changing business environment. Salim co-founded ExO Works in 2016 to help transform global business by catapulting organizations into the world of exponential thinking. ExO Works delivers a 10-week program called the ExO Sprint that leapfrogs an organization's mindset forward by two years. He is also the best-selling author of Exponential Organizations, a sought-after technology strategist, and a renowned entrepreneur with ties to Yahoo!, Google, and Singularity University. He consults with governments and the world's top Fortune 500 companies on innovation and growth, and his work has been featured in premier media outlets like the New York Times, Bloomberg BusinessWeek, Fortune, Forbes, WIRED, Vogue, and the BBC.
Ismail travels extensively sharing a global perspective on the impact of breakthrough technologies and how organizations can leverage these disruptions to grow 10 times faster than their peers. His book quickly reached No. 1 on Amazon's "Best-Sellers in Business Management" and was named Frost & Sullivan's "Growth, Innovation and Leadership Book of the Year."
Ismail spent the last seven years building Singularity University as its founding executive director and current global ambassador. SU is based at NASA Ames, and its goal is to "educate, inspire and empower a new generation of leaders to apply exponential technologies to address humanity's grand challenges." SU – whose founders hail from Google and the X PRIZE Foundation – has empowered people from more than 85 countries to apply disruptive technologies – biotechnology, artificial intelligence, and neuroscience – to more than 100 startups and countless patents and ideas.
Prior to ExO Works and Singularity, Ismail was a vice president at Yahoo, where he built and ran Brickhouse, the company's internal incubator. His last company, Ångströ, a news aggregation startup, was sold to Google in 2010. He has founded or operated seven early-stage companies including PubSub Concepts, which laid some of the foundation for the real-time web, and the New York Grant Company, a direct response to 9/11. In its first year, the organization attracted over 400 clients and delivered over $12 million of federal grants to the local economy.
Thomas Kuhn
President, Edison Electric Institute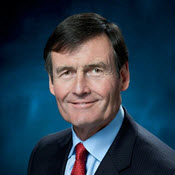 Tom Kuhn is President of the Edison Electric Institute, the association that represents all U.S. investor-owned electric companies. EEI's members provide electricity for 220 million Americans, operate in all 50 states and the District of Columbia, and directly employ more than 500,000 workers. In addition, EEI has 70 international electric companies as International Members, and 270 industry suppliers and related organizations as Associate Members. Mr. Kuhn joined the Institute in 1985 as executive vice president, was named chief operating officer in 1988, and elected president in 1990.

Prior to joining EEI, Mr. Kuhn was president of the American Nuclear Energy Council, which subsequently merged with the Nuclear Energy Institute. The Council represented virtually all of the companies in the commercial nuclear power industry. He joined the Council in 1975 as vice president, government affairs, and became president in 1983.

From 1972 to 1975, Mr. Kuhn headed the energy section of the investment banking firm, Alex Brown and Sons. Prior to that, from 1970 to 1972, he was White House Liaison Officer to the Secretary of the Navy.

Mr. Kuhn received a BA in Economics in 1968 from Yale University, served as a Naval Officer following his graduation, and received an MBA in 1972 from George Washington University. He completed the Stanford University Graduate School of Business Senior Executive Program in 1989.

Mr. Kuhn served on the Secretary of Energy's Advisory Board and the Board of the U.S. Chamber of Commerce. He currently serves on the Boards of the Alliance to Save Energy, the United States Energy Association, the Electric Drive Transportation Association, and the American Council for Capital Formation. He is Chairman-Emeritus of the Committee of 100 of the U.S. Chamber of Commerce, Chairman-Emeritus of the American Society of Association Executives (ASAE), and past-chairman of the Alliance to Save Energy, and the ASAE/Key Industry Association Committee.

Mr. Kuhn was chosen as Association Executive of the Year 2000 by Association TRENDS magazine. He was the recipient of The Energy Daily's 2000 Public Policy Leadership Award. He received the Alliance to Save Energy's 2004 Chairman's Award. Mr. Kuhn also received the 2009 ASAE/Center for Association Leadership's Key Award. He is the recipient of the Fund for American Studies (TFAS) 2014 Congressional Scholarship Award. In September 2015, Mr. Kuhn was honored as the 2015 Trade Association CEO of the Year, presented by CEO Update. The award recognizes excellence in trade associations and professional societies. Mr. Kuhn was awarded the United States Energy Association's 2018 Energy Award for "unparalleled contribution and leadership in the energy sector, and his support of USEA." ??
Stephen Sandherr
CEO, Associated General Contractors of America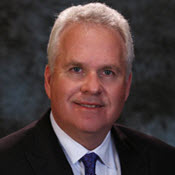 Stephen Sandherr joined the AGC of America staff in 1984 as Assistant Director of Collective Bargaining Services. From 1986 to 1989 he served as AGC's Director of Congressional Relations. He practiced law with the firm of Thompson, Mann and Hutson in Washington, DC., from 1989 to 1990, and served as Labor and Small Business Counsel for the National Association of Home Builders from 1990 to 1991. He rejoined AGC as Executive Director of Congressional Relations in 1991 and was promoted to Chief Executive Officer in 1997.
Currently, as Chief Executive Officer, Steve's role is to maintain relations with AGC's national network of chapters, coordinate government relations activities and enhance AGC's involvement with business coalitions. CEO Update, which tracks people in association and non-profit executive careers, listed Steve as a top CEO in 2009, and a Capital Hill newspaper, The Hill, listed Steve as a top lobbyist for the last eight years, representing the only commercial construction industry association on the Top Lobbyists of 2009 - 2016 lists.
Steve is a 1980 graduate of the University of Scranton with a B.S. in Political Science. He earned his law degree from the Catholic University of America in 1983, and is a member of the Bar of the District of Columbia. He is a trustee of the National Building Museum in Washington.
He resides with his wife, Cynthia, in Alexandria, Virginia.
Paul Skoutelas
President and CEO, American Public Transportation Association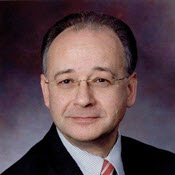 Paul P. Skoutelas is president and chief executive officer of the American Public Transportation Association (APTA). His entire career has been in public transportation, with more than 40 years spent in both the public and private sectors. He served as CEO of public transit systems in Pittsburgh and Orlando and as senior vice president for WSP USA, one of the world's largest architectural and engineering firms.
Skoutelas has also served in leadership positions on numerous boards and committees for transportation organizations, including on APTA's Board of Directors and Executive Committee, the Transportation Research Board, National Transit Institute, Pennsylvania Transportation Institute, and the Transit Cooperative Research Program.
Most recently, he was national director of WSP USA's Transit & Rail Technical Excellence Center where he provided strategic direction with a focus on growing the firm's transit and rail business, enhancing marketing capabilities and strengthening client relationships.
Prior to WSP, Skoutelas was the chief executive officer at two prominent public transportation agencies -- the Port of Authority of Allegheny County, Pittsburgh, Pennsylvania, and the Central Florida Regional Transportation Authority (LYNX), Orlando, Florida. His achievements at these agencies include the successful implementation of major capital programs including the South Hills Stage II Light Rail Program, the North Shore Rail Connector, a comprehensive rail station improvement program, major rail rolling stock acquisitions and three Bus Rapid Transit projects; the Airport/West Busway, the Martin Luther King, Jr. East Busway Extension and the Orlando/Lymmo BRT.
Skoutelas received bachelor's and master's degrees in civil engineering from Penn State University and a master's degree in business administration from the University of Pittsburgh. He is a licensed professional engineer.
Mike Toohey
President and CEO, Waterways Council, Inc.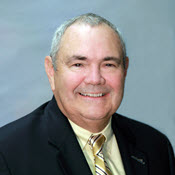 With more than 30 years of federal government expertise, Mike Toohey serves as WCI's President and CEO and joined the association in August 2011. Prior to joining WCI, he served as Consultant with The Livingston Group's Transportation, Shipbuilding, Shipping and Ports practice area. Prior to that, he served as Vice President of Government Affairs for Ashland Inc., a global chemical, energy and construction company. During his 19 years with Ashland, Mr. Toohey served as the principle representative to the federal government and also supervised state government relations for this Fortune 500 corporation. His responsibilities also included leadership positions as the Chair of the American Chemistry Council's Federal Legislative Roundtable and Chairman of the Board of the American Highway Users Alliance, and board positions with WCI, and the Danny Thompson Memorial Foundation.
President George H. W. Bush nominated Mr. Toohey as Assistant Secretary of Transportation, where he served from 1992 to 1993 following confirmation by the United States Senate. Mr. Toohey also served as Staff Director for the Republican Staff of the Committee on Public Works and Transportation, and the Committee on Merchant Marine and Fisheries during his 14-year tenure with the U.S. House of Representatives.
Mr. Toohey earned a Bachelor of Science degree in forestry from the University of California, Berkeley.
Jim Tymon
Executive Director, AASHTO
Jim Tymon is the Executive Director of the American Association of State Highway and Transportation Officials (AASHTO), a non-profit, non-partisan association that supports and represents the interests and missions of state departments of transportation. His experience includes service in key Congressional and federal agency roles, as well as non-profit association management.
As AASHTO Executive Director, Tymon oversees a staff of 120 professionals who support their members in the development of transportation solutions that create economic prosperity, enhance quality of life, and improve transportation safety in U.S. communities, states, and the nation as a whole. AASHTO is now in its second century of service to state departments of transportation and their highly skilled employees.
Prior to his appointment, Tymon was AASHTO's Chief Operating Officer and the Director of Policy and Management from 2013 to 2018, working closely with state DOTs in the development of AASHTO's transportation policy positions and overseeing the monitoring of legislative, administrative, and regulatory activities relating to transportation. As AASHTO's COO, Jim also oversaw the management of the Association's internal operations.
Tymon previously served as the staff director of the Highways and Transit Subcommittee of the House Transportation and Infrastructure Committee. As staff director, Tymon managed the subcommittee responsible for writing legislation for the Federal Highway Administration, the Federal Transit Administration, the National Highway Traffic Safety Administration, and the Federal Motor Carrier Safety Administration.
Jim was the Committee's lead staffer for the development of MAP-21 — the surface transportation bill signed into law in 2012 and SAFETEA LU – the surface transportation bill signed into law in 2005. And, Tymon served in the Office of Management and Budget, where he worked as the program examiner responsible for overseeing the Federal Highway Administration and the Federal Motor Carrier Safety Administration.
Tymon graduated from the University of Delaware with a Bachelor of Arts degree in Economics and Political Science, along with a Master of Arts degree in Public Policy. A native of New Jersey, Tymon and his family reside in Silver Spring, Maryland.