Keynote Speakers
Martin Ford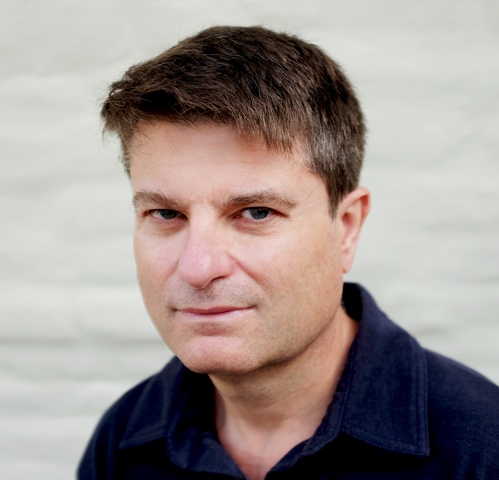 In a front page feature in The New York Times Book Review, Barbara Ehrenrich writes that Martin Ford's Rise of the Robots is "both a humbling book and, in the best sense, a humble one. Ford, a software entrepreneur who both understands the technology and has made a thorough study of its economic consequences, never succumbs to the obvious temptation to overdramatize or exaggerate." Ford is a researcher whose unique insights into the increased mechanization of work across various fields, and the rise of increasingly capable "information technology," has shed new light on the nature of work and education and the value of "human" capabilities in the 21st century.
Martin Ford is the founder of a Silicon Valley-based software development firm and the author of two books: New York Timesbestselling Rise of the Robots: Technology and the Threat of a Jobless Future and The Lights in the Tunnel: Automation, Accelerating Technology and the Economy of the Future. Rise of the Robots received the Financial Times/McKinsey Business Book of the Year Award and was named one of Business Insider's Best Business Books of the Year. He has over 25 years of experience in computer design and software development, and holds a computer engineering degree from the University of Michigan, Ann Arbor and a graduate business degree from UCLA. He has written for publications including Fortune, Forbes, The Atlantic, The Washington Post, Project Syndicate, The Huffington Post and The Fiscal Times. He has also appeared on numerous radio and television shows, including programs on NPR and CNBC, and is scheduled to appear at this year's TED 2017 conference.
Robert O'Neill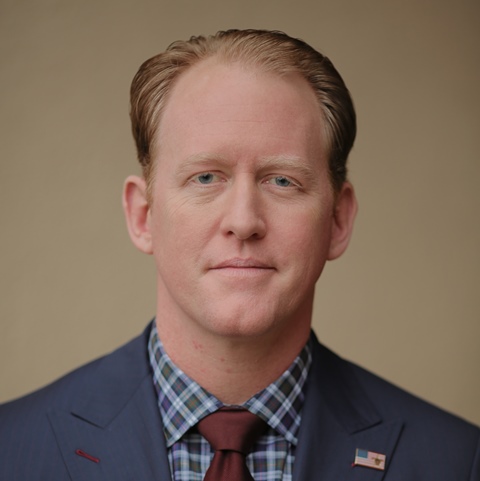 Rob O'Neill is one of the most highly-decorated combat veterans of our time and the author of the memoir The Operator: Firing the Shots That Killed Osama bin Laden and My Years as a SEAL Team Warrior. A former SEAL Team Six leader with the Naval Special Warfare Development Group, he deployed more than a dozen times and held combat leadership roles in more than 400 combat missions in four different theaters of war. A highly-trained Navy SEAL, he led the military's most elite and was involved in our nation's most important campaigns. With most of his career shrouded in a classified cloak, O'Neill was the man on the ground we have never heard of but know exists. He was one of the quiet professionals performing the most difficult tasks in the most difficult circumstances, serving his remarkable career in the shadows and keeping America safe in the process. He is currently a contributor to Fox News.
In the world of high-pressure Navy SEAL missions, instant, critical decision-making is a necessity for success. He has proven experience in exceptionally high-risk and fluid environments. Having trained more than 800 special operations and tactical operators, O'Neill brings this unique expertise to organizations and translates his elite SEAL team training into high-impact, actionable insights on leadership, decision-making, operating in uncertain environments, and how to become the 'best of the best.'
His mantra is "never quit," and he believes this is the single most important factor in determining success. O'Neill reminds us that the servicemen doing the dirtiest work are often making the hardest sacrifices.
Since leaving active duty, O'Neill is a co-founder of Your Grateful Nation, which provides individualized transition support for Special Operations heroes and their families. They provide executive-level mentoring, transition services, and family stabilization support.
Neil Howe
Neil Howe, best-selling author and national speaker, is a renowned authority on generations in America. He gives readers and audiences powerful insights into who today's generation are, what motivates them as consumers and workers, and how they will shape our national future.
A historian, economist, and demographer, Howe is a founding partner of the consulting firm LifeCourse Associates. He is a marketing, personnel, and government affairs consultant to corporate and nonprofit clients, and has spoken and written extensively on the collective personalities of today's generations—who they are, what motivates them, and how they will shape America's future. He is also a recognized authority on global aging, long-term fiscal policy, and migration. His current titles include: senior advisor to the Concord Coalition and senior associate to the Center for Strategic and International Studies (CSIS) in Washington, D.C.
Howe has coauthored several books on generations with William Strauss, all best sellers widely used by businesses, colleges, government agencies, and political leaders of both parties. Their first book Generations (1991) is a history of America told as a sequence of generational biographies. Generations, said Newsweek, is "a provocative, erudite, and engaging analysis of the rhythms of American life." Vice President Al Gore called it "the most simulating book on American history that I have ever read" and sent a copy to every member of Congress. Newt Gingrich called it "an intellectual tour de force." Howe's second book on generations, 13th Gen (1993) remains the best-selling nonfiction book ever written about Generation X. Of Howe and Strauss's third book, The Fourth Turning (1997) Dan Yankelovich said, "Immensely stimulating…We will never be able to think about history in the same way." The Boston Globe wrote, "If Howe and Strauss are right, they will take their place among the great American prophets."
Howe and Strauss originally coined the term "Millennial Generation." Their fourth book, Millennials Rising (2000), has been widely quoted in the media for its insistence that today's new crop of teens and kids are very different from Generation X, and, on the whole, doing much better than most adults think. "Forget Generation X-and Y, for that matter," says The Washington Post, "The authors make short work of most media myths that shape our perceptions of kids these days." LifeCourse Associates has since released several application books on Millennials—including a Recruiting Millennials Handbook for the United States Army (2001), Millennials Go To College (2003, 2007), Millennials and the Pop Culture (2005), Millennials and K-12 Schools (2008), and Millennials in the Workplace (2010). Neil Howe's work with Millennials in colleges and in the military was recently featured by CBS' 60 MINUTES.
Previously, with Peter G. Peterson, Howe coauthored On Borrowed Time (1989; reissued 2004), a pioneering call for budgetary reform. According to Harvard's Martin Feldstein, former Chairman of the President's Council on Economic Advisors, "This book should be read by everyone who wants to understand how government spending can be controlled."
Howe's articles have appeared in The Atlantic, The Washington Post, The New York Times, American Demographics, USA Weekend, and other national publications. He has drafted several Social Security reform plans and testified on entitlements many times before Congress. He has written extensively on budget policy and aging and on attitudes toward economic growth, social progress, and stewardship. He coedits the "Facing Facts" faxletter for the Concord Coalition and coauthors numerous studies for CSIS (including the Global Aging Initiative's Aging Vulnerability Index and The Graying of the Middle Kingdom: The Economics and Demographics of Retirement Policy in China). In 2008, he co-authored The Graying of the Great Powers with Richard Jackson.
Howe grew up in California, received his B.A. at U.C. Berkeley, studied abroad in France and Germany, and later earned graduate degrees in economics (M.A., 1978) and history (M.Phil., 1979) from Yale University.
Michael Hayden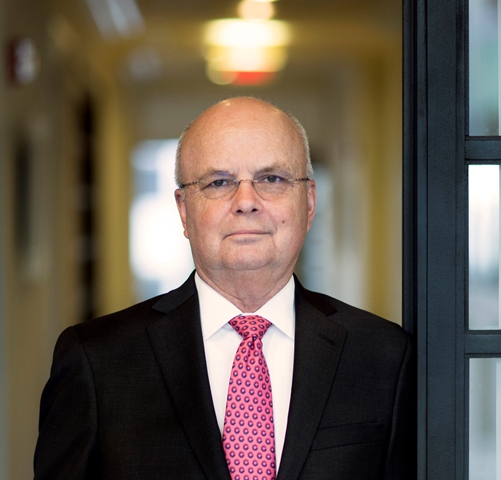 General Michael Hayden is a retired four-star general who served as director of both the Central Intelligence Agency and the National Security Agency when the course of world events was changing at a rapid rate. As head of the country's premier intelligence agencies, he was on the front lines of global change, the war on terrorism, and the growing cyber challenge. Hayden is currently a principal at the Chertoff Group and understands the dangers, risks, and potential rewards of the political, economic, and security situations facing us.
General Hayden dissects hot spots around the world, analyzing the tumultuous global environment, the impact of the recent US election and what it all means for Americans and America's interests. He speaks on the delicate balance between liberty and security in intelligence work, as well the potential benefits and dangers associated with the cyber domain. As the former head of two multi-billion dollar enterprises, he can also address the challenges of managing complex organizations in times of stress and risk, and the need to develop effective internal and external communications. His recent memoir, Playing to the Edge: American Intelligence in the Age of Terror, has been a New York Times best-seller and was recently selected as one of the 100 most notable books of 2016.