Fall Conference Information
ACEC Fall Conference Information:
Conference Profile:
ACEC Fall Conferences occurs every fall across the United States, Caribbean and Canada. Over 1000 attendees attend educational sessions, major networking events, forums, roundtables and ACEC/PAC fundraising events.
Highlighted Events:
ACEC Board of Directors Meeting
General Session Luncheons with Keynote Speakers
Educational Sessions, International Sessions and Forums
CEO, CIO, CFO Roundtables
ACEC/PAC Fundraising Event or Golf Tournament
Awards Luncheon honoring New College of Fellows Inductees, Chairmen Emeritus Award, Coalition Distinguished Service Award, Community Service Awards, Young Professionals of the Year, and Scholarship
Order of the Engineer Induction Ceremony
Three Networking Receptions
Attendee Profile:
60% CEOS, Firm Presidents and Principal Engineers
19% CFOs, CIO, Coos, and Vice Presidents
21% Industry Professionals, including Engineers, Architects, Surveyors, IT, Sales and Marketing, HR and other
Save the Date - 2019 Fall Conference
October 13-16, 2019
Sheraton Grand Chicago
Chicago, IL
EDUCATION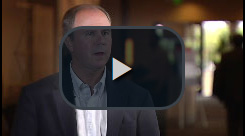 Click the video above to learn why ACEC Business Education will help your firm thrive.
ONLINE CLASS
Acquisitions – How and What to Look for During Due Diligence
May 28, 2019
1:30-3:00 pm (ET)
Register Today >
ONLINE CLASS
Leaders Can Change: A Case Study
May 29, 2019
1:30-3:00 pm (ET)
Register Today >
NEW RESOURCE
Public-Private Partnerships and Design-Build: Opportunities and Risks for Consulting Engineers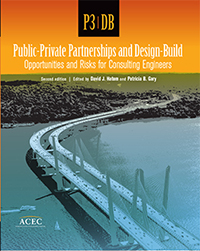 Public-Private Partnerships and Design-Build: Opportunities and Risks for Consulting Engineers provides new industry information and experience on P3 and Design-Build approaches, and offers timely recommendations about the rewards, challenges, and risk exposures for engineering firms looking to succeed in today's still evolving project work environment.Details
2018 Bundle of Salary Surveys of Engineering Firms (ZweigWhite)
The 2018 Engineering Firm Salary Surveys are the most up-to-date and comprehensive compensation survey reports for engineering firms operating in each region of the U.S. Details
TRUSTS
ACEC's Trust Programs are designed to enhance your membership investment by helping to control your firm's costs. More Info