ACEC News
November 6, 2020
ACEC Chair-Emeritus Kothari Elected to National Academy of Construction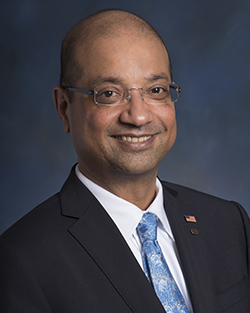 ACEC Chair-Emeritus Manish Kothari, president and CEO of Sheladia Associates, has been elected to the National Academy of Construction.
At the induction ceremony, Kothari was honored for being a "veteran leader of infrastructure projects involving design, construction management, and technical assistance worldwide as well as extensive involvement with industry organizations."
Kothari served as 2018-2019 ACEC Chair.
The National Academy of Construction is an organization of industry leaders that recognizes those who have made outstanding, life-long contributions to the design and construction industry. Election criteria include "leadership, exceptional service, a continued commitment to making a contribution, past recognition by peers for innovation, and being recognized as best-of-the-best."

All comments to blog posts will be moderated by ACEC staff.
'Subscribe' enables commenters to sign up for e-mail notification of subsequent entries
Connect with us

To view back issues of the Last Word newsletter, click here.