ACEC News / Member Organizations
February 7, 2020
ACEC Michigan and Michigan DOT Renew Partnership Charter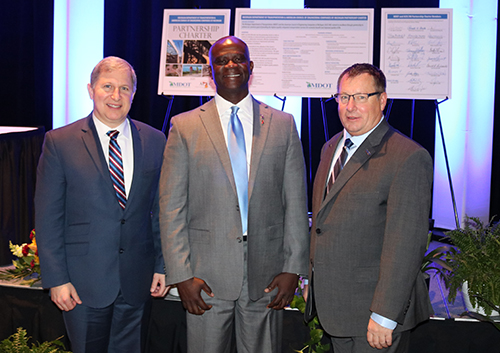 Before a packed house of over 650 ACEC/Michigan members and Michigan DOT engineers, MDOT Director Paul Ajegba and ACEC MI President Steve Gravlin signed a renewed Partnership Charter. Pictured left to right: ACEC MI Executive Director Ron Brenke, Ajegba, and Gravlin.

All comments to blog posts will be moderated by ACEC staff.
'Subscribe' enables commenters to sign up for e-mail notification of subsequent entries
Connect with us

To view back issues of the Last Word newsletter, click here.