ACEC News / Industry Statistics
October 8, 2021
ACEC Monthly Economic Update Video: Housing Still Strong; Public Markets May Be Coming Out of Trough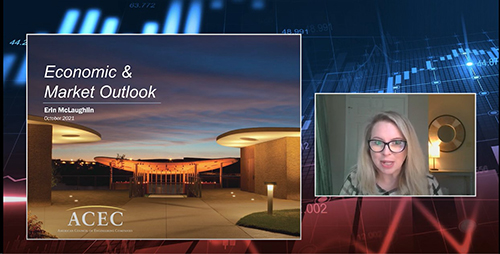 Erin McLaughlin, ACEC's private markets expert delivers her monthly economic update for the engineering and design industry in 10 minutes or less.
Click here to watch the video.
Click here to visit the new ACEC Private Market Resources page.

All comments to blog posts will be moderated by ACEC staff.
'Subscribe' enables commenters to sign up for e-mail notification of subsequent entries
Connect with us

To view back issues of the Last Word newsletter, click here.