ACEC News / Awards
September 10, 2019
ACEC Named Best Engineering Association at International Engineering Association Conference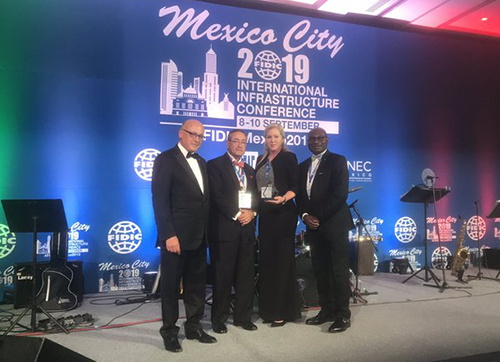 At the annual conference of the International Federation of Consulting Engineers (FIDIC) in Mexico City this week, ACEC was named the Best Member Association.
FIDIC has 120 national engineering member associations, representing 40,000 engineering firms and more than 1 million engineering professionals.
ACEC's Engineering Inc. magazine was awarded the best association publication.
Also, former ACEC President/CEO Dave Raymond was presented with a lifetime achievement award.
Click here for more information about FIDIC.

All comments to blog posts will be moderated by ACEC staff.
'Subscribe' enables commenters to sign up for e-mail notification of subsequent entries
Connect with us

To view back issues of the Last Word newsletter, click here.