ACEC News / Advocacy
February 5, 2020
ACEC/PAC Tops $1 Million in Annual Fundraising for Fourth Consecutive Year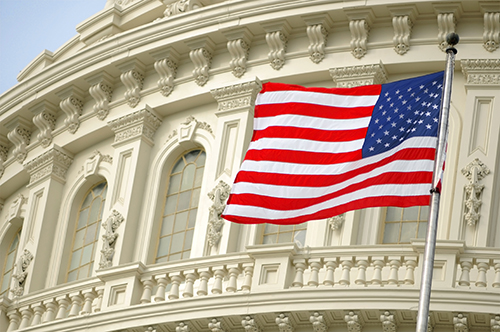 ACEC/PAC raised a record $1,102,528 in 2019, an increase of 1.1 percent from the $1,090,180 raised in 2018.
"ACEC/PAC plays an essential role in advancing policies benefitting the engineering industry," said ACEC President and CEO Linda Bauer Darr. "By supporting lawmakers who support the industry's agenda, ACEC/PAC has helped to produce tangible results for member firms."
ACEC/PAC is among the top 3 percent of federal PACs and the largest in the A/E/C industry.
Forty-two Member Organizations reached or surpassed their annual fundraising goals, led by ACEC New York, which raised $93,235, the highest annual total for any M.O. ACEC/Delaware reached 165 percent of its goal, and ACEC California raised $76,877, an increase of more than $13,000 from 2018.
ACEC/PAC's Capitol Club, for members who contribute the maximum $5,000 annually, had a record 24 members in 2019, up from 20 in 2018.
For more information about ACEC/PAC and ACEC's political programs, visit the ACEC/PAC website or contact ACEC Vice President Political Affairs Dave Bender or ACEC/PAC Director Jennifer Pugh.

All comments to blog posts will be moderated by ACEC staff.
'Subscribe' enables commenters to sign up for e-mail notification of subsequent entries
Connect with us

To view back issues of the Last Word newsletter, click here.