ACEC News / Awards
March 11, 2019
ACEC/Pennsylvania Honors T.Y Lin's Steven Bolt for Contributions to Industry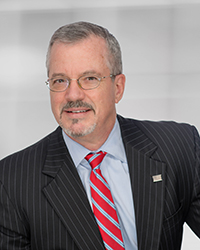 Steven Bolt received the 2019 Distinguished Award of Merit from ACEC/Pennsylvania at the annual Diamond Awards for Engineering Excellence on February 28.
Bolt, vice president of transportation at T.Y. Lin International, was honored for his professional dedication and community and industry contributions.
From 2006-2013, Both served on the ACEC/PA Executive Committee, including two terms as president. He also chaired the Transportation Committee and the Pennsylvania Department of Transportation (PennDOT) Contract Administration Committee.
He led the charge to implement Mutual Gains Negotiations with PennDOT, which is still being used today. He also played instrumental roles in negotiating profit factors, the Right-to-Know Law text creation, Federal Acquisition Regulation (FAR) implementation, and the overhead cap removal.

All comments to blog posts will be moderated by ACEC staff.
'Subscribe' enables commenters to sign up for e-mail notification of subsequent entries
Connect with us

To view back issues of the Last Word newsletter, click here.