November 15, 2022
ACEC's Steve Hall Named Top Lobbyist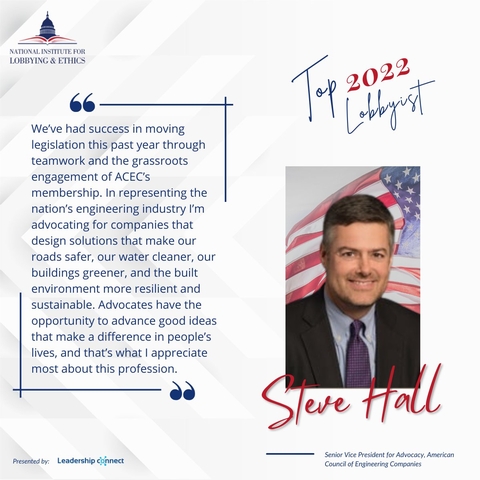 ACEC is pleased to announce that Steve Hall, ACEC's Senior Vice President of Advocacy has been recognized as a top lobbyist by the National Institute for Lobbying and Ethics.

All comments to blog posts will be moderated by ACEC staff.
'Subscribe' enables commenters to sign up for e-mail notification of subsequent entries
Connect with us

To view back issues of the Last Word newsletter, click here.