ACEC News / Member Organizations
August 12, 2019
Artl Takes Helm at ACEC/Illinois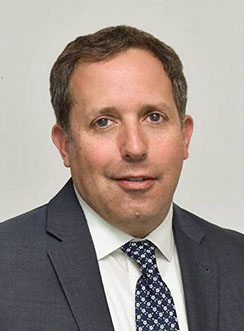 New ACEC/Illinois President/CEO Kevin Artl
Kevin Artl will be the new president/CEO of ACEC/Illinois. Artl, who currently serves as the COO of the Illinois Toll Highway Authority, will take office in mid-September.
Artl joins ACEC/IL with extensive leadership experience in the transportation industry and government policy. In addition to his work at the Illinois Tollway, Artl served in senior roles for over 15 years in both the United States Senate and Illinois General Assembly. He served as Illinois state director for former U.S. Senator Mark Kirk and as director of communications and later as director of policy for former Illinois House Minority Leader Tom Cross. Prior to his work in government, Artl served as Director of Government Affairs for Amtrak.
"When you look at Kevin's extensive bi-partisan experience in government and his relationships at the state, local and federal level, coupled with his experience in transportation policy, the unanimous decision to hire Kevin was a no brainer," says ACEC/IL Chairman Bruce Schopp of Oates Associates. "The Illinois General Assembly and Governor have made an unprecedented investment in Illinois' infrastructure program, and Kevin has the right skills and leadership to be a strong advocate for our more than 200-member firms."

All comments to blog posts will be moderated by ACEC staff.
'Subscribe' enables commenters to sign up for e-mail notification of subsequent entries
Connect with us

To view back issues of the Last Word newsletter, click here.