ACEC News / Advocacy
October 22, 2019
Core Supporters and New Contributors Push ACEC/Delaware Over ACEC/PAC Fundraising Goal Line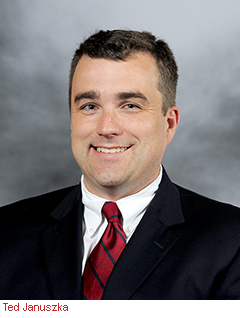 For the 10th consecutive year, Delaware has surpassed its annual ACEC/PAC fundraising target.
"I want to recognize the core group of dedicated ACEC/PAC supporters, as well as our new contributors, who understand the advocacy mission of ACEC," said PAC Champion Ted Januszca. "We had nice success toward meeting our goal this year by holding a crab feast that was attended by more than 70 representatives from Delaware Member Firms.
"We hope to continue growing awareness of the importance of our ACEC advocacy mission in 2020."
For more information about ACEC/PAC and ACEC's political programs visit the ACEC/PAC website or contact ACEC Director of Political Affairs Jennifer Pugh.

All comments to blog posts will be moderated by ACEC staff.
'Subscribe' enables commenters to sign up for e-mail notification of subsequent entries
Connect with us

To view back issues of the Last Word newsletter, click here.