Industry News / Infrastructure
September 16, 2021
Engineering Influence Podcast: A Conversation with Urban Planner Jeff Speck on U.S. Road Engineering Standards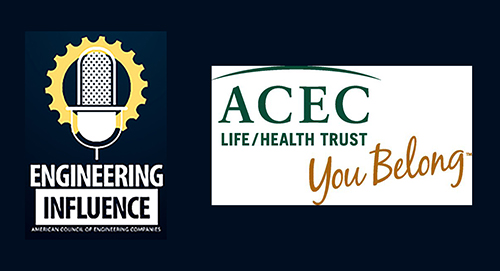 What began as a conversation about induced demand with urban planner Jeff Speck quickly broadened into a wider discussion about U.S. road engineering standards, their impact, and what responsibility engineers may have to improve them.
Speck is the author of Walkable City, one of the most influential and widely read city planning books in recent years. He subsequently wrote Walkable City Rules: 101 Steps to Making Better Places, which is targeted towards traffic engineers and transportation professionals. If you've read these books, you know he doesn't hold back on his opinions, and that trait comes through on this podcast. So, buckle up.
Click here to listen to the episode.

All comments to blog posts will be moderated by ACEC staff.
'Subscribe' enables commenters to sign up for e-mail notification of subsequent entries
Connect with us

To view back issues of the Last Word newsletter, click here.