ACEC News / Member Firms
May 11, 2020
Former ACEC Vice Chair White Passes Away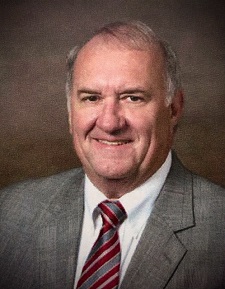 The ACEC community mourns the loss of Herbert "Kenneth" White who passed away last Friday. White was a past president and national director of the Consulting Engineers Council of Alabama and a strong voice for MO engagement in ACEC National.
White was very active in ACEC, serving as vice president of the 2000-2001 ACEC Executive Committee and vice chairman of the 2001-2002 ACEC Executive Committee. He also served as chairman of the Small Firms Council, president of Council of Professional Surveyors, and a trustee of both the Business Insurance Trust and the Retirement Trust.
White graduated from the University of Alabama with a Bachelor of Science in Civil Engineering in 1971. He began his career with Goodwyn Engineering in Montgomery and in 1986 formed a new firm, Pilgreen and White, Inc. In 1998, White, his son H. Kenneth White, Jr., and his son-in-law Bradley Flowers started H. Kenneth White & Associates, Inc. After White transitioned into retirement in 2011, he was hired as the first town engineer for the town of Pike Road and served there until 2015.
He is survived by his wife of 50 years, Sandra Elaine White, his daughter Kimberly White Flowers (Brad), and son Herbert Kenneth White Jr. (Erin); grandsons, Bradley Garrett Flowers, William Grayden Flowers, Herbert Kenneth White, III "Trey", and granddaughter Mary Surhea White; one sister, Karen White Burk (Ricky).

All comments to blog posts will be moderated by ACEC staff.
'Subscribe' enables commenters to sign up for e-mail notification of subsequent entries
Connect with us

To view back issues of the Last Word newsletter, click here.