Industry News / Market Forecast
September 10, 2019
Get the Lowdown on the European Economic Outlook in the latest Engineering Influence Podcast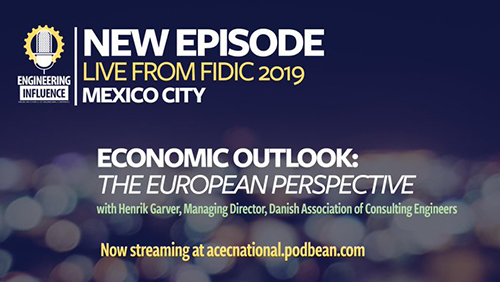 ACEC Director of Strategic Communications Jeff Urbanchuk sat down with Henrik Garver, managing director of the Danish Association of Consulting Engineers, at the FIDIC Conference in Mexico City this week to discuss the economic outlook for Europe.
Click here to listen to the latest installment of the Engineering Influence podcast.

All comments to blog posts will be moderated by ACEC staff.
'Subscribe' enables commenters to sign up for e-mail notification of subsequent entries
Connect with us

To view back issues of the Last Word newsletter, click here.