ACEC News / Opinion
April 12, 2019
Guest Blogger: ACEC Transportation Committee Chair Pete Mesha Urges Increased Focus on Work Zone Safety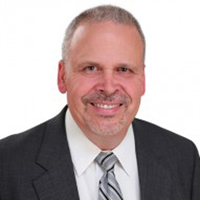 As ACEC members we don't often reflect on Work Zone Safety. We think of it as the contractors' responsibility—and rightly so.
But here's the thing—people are getting killed out there. In OSHA's 30-hour course they have a short module on work zone safety; they describe the highway work zone as one of the most dangerous places to work. We send our construction engineers out there every day.
Let's work together with our highway stakeholder-partners to make work zones safer. Our goal should be to eliminate highway work zone fatalities with better data, better design, better barriers and better perimeter intrusion detection technology.
Pete Mesha is group president, Transportation & Infrastructure, at Wight & Company in Chicago and chair of the ACEC Transportation Committee.

All comments to blog posts will be moderated by ACEC staff.
'Subscribe' enables commenters to sign up for e-mail notification of subsequent entries
Connect with us

To view back issues of the Last Word newsletter, click here.