Engineers Week / Member Organizations
February 20, 2020
More than 160 attend ACEC Ohio-sponsored E-Week Luncheon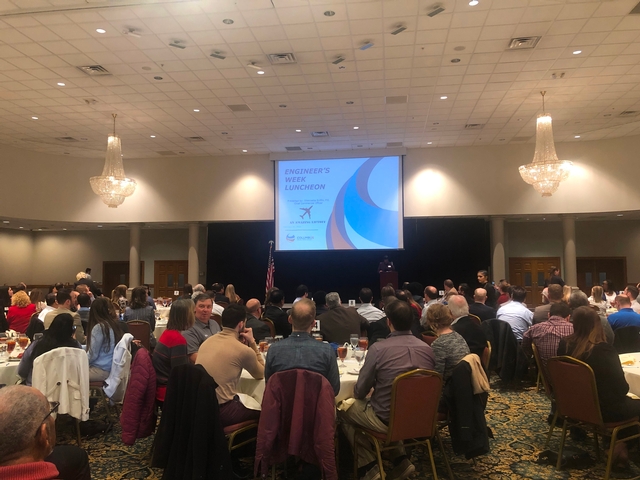 More than 160 attend the ACEC Ohio-sponsored E-Week Luncheon
ACEC Ohio's Central Chapter sponsored the Central Ohio Engineers Week Luncheon, Thursday, which also was hosted by American Society of Civil Engineers Central Ohio Section.
Guest Speaker Shannetta Griffen, Chief Commercial Officer for the Columbus Regional Airport Authority (CRAA), provided the more than 160 luncheon attendees with an in-depth presentation on the current CRAA expansion and the engineering profession.

All comments to blog posts will be moderated by ACEC staff.
'Subscribe' enables commenters to sign up for e-mail notification of subsequent entries
Connect with us

To view back issues of the Last Word newsletter, click here.