Industry News
July 11, 2019
NOAA Report Cites Climate Change as Cause of Record High-Tide Flooding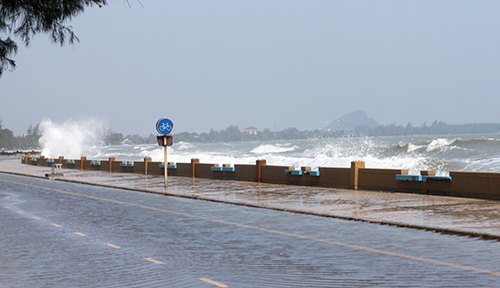 Sea-level rise pushed high-tide flooding days in the United States to record levels, between May 2018 and April 2019, according to a new report by the National Oceanographic and Atmospheric Administration (NOAA).
The 2018 State of High Tide Flooding and 2019 Outlook reported that U.S. coastal communities had five high-tide flooding days during that period, tying the record that was set in 2015.
Several major cities broke records, including Washington, D.C., with 22 high-tide flooding days; Wilmington, N.C. (14); and Annapolis and Baltimore, Md. (12).
Under a business-as-usual approach to greenhouse emissions, high-tide flooding is expected to to increase to 15 days a year by 2030 and 75 days a year by 2050.
To view the report, click here.

All comments to blog posts will be moderated by ACEC staff.
'Subscribe' enables commenters to sign up for e-mail notification of subsequent entries
Connect with us

To view back issues of the Last Word newsletter, click here.