Business Management / Industry News
June 9, 2021
Podcast: How to do Strategic Planning in an Uncertain Market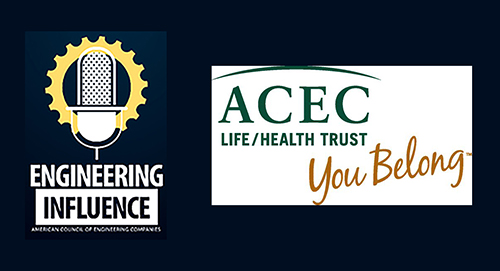 On the latest Engineering Influence podcast, John Geddie of Geddie & Associates discusses why strategic planning is even more crucial in a tumultuous market and outlines the steps to chart your firm's future.
Click here to listen to the podcast.

All comments to blog posts will be moderated by ACEC staff.
'Subscribe' enables commenters to sign up for e-mail notification of subsequent entries
Connect with us

To view back issues of the Last Word newsletter, click here.