ACEC News
April 17, 2019
Spinks Joins ACEC/National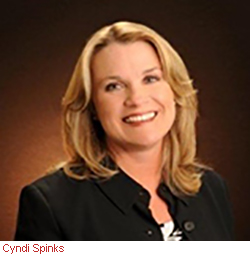 Cyndi Spinks has joined ACEC/National as the executive assistant to President/CEO Linda Bauer Darr.
Spinks has more than 20 years of experience in executive support, holding positions in consulting firms, the U.S. House of Representatives, and non-profit organizations
Most recently, she worked at the American Forest Foundation and the National Football League, where she facilitated the owners D.C. Day fly-in and managed the NFL PAC.
She lives in Fredericksburg, VA.

All comments to blog posts will be moderated by ACEC staff.
'Subscribe' enables commenters to sign up for e-mail notification of subsequent entries
Connect with us

To view back issues of the Last Word newsletter, click here.