ACEC News / Convention
May 13, 2019
Watch the Video Celebrating the 2019 EEA Grand Conceptor Award Project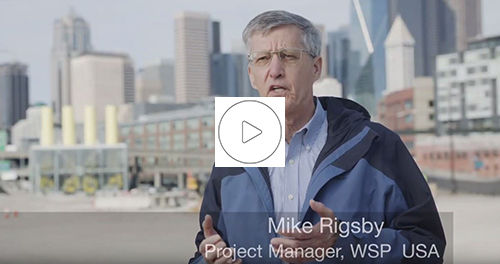 WSP USA won the 2019 Engineering Excellence Awards Grand Conceptor Award, which honors the year's most outstanding engineering achievement, for the Alaskan Way Viaduct Replacement Program in Seattle.
The project replaced one of the nation's most earthquake vulnerable highways with a 1.7-mile underground tunnel containing a state-of-the-art earthquake-resilient double-deck thoroughfare.
Located 200-feet beneath downtown, and within a highly active seismic region, the new tunnel has a revolutionary flexible concrete core that combines with its underground location to make it capable of withstanding a 9.0 earthquake.Pioneering ventilation and fire control systems also make the tunnel one of the safest structures of its type in the world.
Additionally, the project eliminates a half-century-old barrier separating downtown from its waterfront, paving the way for nine new acres of public-friendly space.
Watch the video celebrating the Alaskan Way Viaduct Replacement Program here.

All comments to blog posts will be moderated by ACEC staff.
'Subscribe' enables commenters to sign up for e-mail notification of subsequent entries
Connect with us

To view back issues of the Last Word newsletter, click here.