White House Proposes Major Changes at USACE, Other Agencies in Reorganization Plan
The White House released a wide-ranging government reorganization plan last week that includes shifting responsibility for coastal ports and waterways from the U.S. Army Corps of Engineers to the U.S. Department of Transportation.

DOT would also take over the permitting of bridge alterations from the Coast Guard, a change that ACEC recommended to the Administration last year as part of a broader list of regulatory and programmatic reforms.

Among other proposed changes, hazardous waste clean-up programs under the Departments of Agriculture and the Interior would be consolidated under EPA's Superfund program.

Air traffic control functions would move from the Federal Aviation Administration (FAA) to a non-profit corporation—a proposed shift that Congress has already rejected. It is also unlikely that other major elements, including the proposed changes to the USACE civil works program, will be considered this year.

ACEC is reviewing the plan and will coordinate with other stakeholders and Congress on recommendations the Council supports or opposes.
Congress Urges USAID to Work More With U.S. Firms
ACEC has secured provisions in the State Department and foreign assistance spending bills urging federal agencies to increase the participation of U.S. engineering firms in overseas infrastructure projects.

The Senate version of the 2019 State and Foreign Operations appropriations bill includes language directing the U.S. Agency for International Development (USAID) and the Millennium Challenge Corporation (MCC) to report to the committee on their compliance with the provisions within 180 days of enactment.

Companion legislation in the House includes similar language. Both the House and Senate are expected to pass their respective spending bills before the end of July.
Best-Selling Author Jon Meacham Headlines ACEC Fall Conference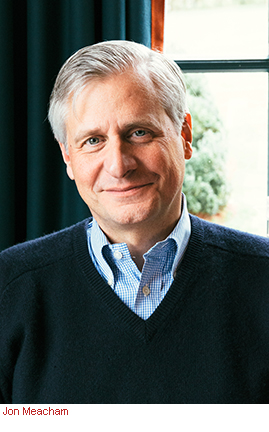 Presidential historian Jon Meacham will lead off the 2018 ACEC Fall Conference in Las Vegas, October 28-31.

Meacham has written several best-selling presidential biographies, including Destiny and Power: The American Odyssey of George Herbert Walker Bush; Thomas Jefferson: The Art of Power; Franklin and Winston; American Gospel; and American Lion: Andrew Jackson in the White House, which won the Pulitzer Prize in 2009.

He is a regular guest of major political talk shows, utilizing his knowledge and understanding of historical context to comment on current affairs.

Other Conference highlights include addresses by inspirational speaker Mick Ebeling and business strategist Peter Sheahan, who has been named "one of the 25 Most Influential Speakers in the World"; CEO panels on "Gaining an Edge in a Competitive Market" and "Creating a Workplace to Attract and Retain the Best Talent;" more than 30 business management sessions, the CASE Risk Management Convocation, CEO Roundtables; the annual Awards Luncheon, and Sales & Marketing and Legal Counsel Forums.

For more information and to register, click here.
2018 Young Professional of the Year Award Winners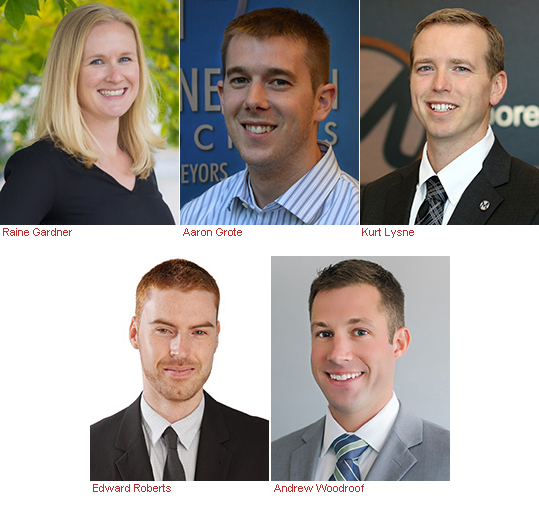 ACEC has recognized five Member Firm employees as 2018 Young Professionals of the Year. This annual awards program promotes the accomplishments of young engineers by highlighting their contributions to engineering and to society.

The 2018 winners are Raine Gardner, MSA Professional Services, Inc., Baraboo, Wis.; Aaron Grote, Lamp Rynearson, Omaha, Neb.; Kurt Lysne, Moore Engineering Inc., West Fargo, N.D.; Edward Roberts, LERA Consulting Structural Engineers, New York City; and Andrew Woodroof, Digital Engineering, Kenner, La.

For more information about the Young Professional of the Year award program, click here.
Submit Your Firm's Innovative Waterfront Restoration Projects to Engineering Inc. by July 13
The November/December 2018 issue of Engineering Inc. will spotlight Member Firm's innovations in waterfront restoration.

If your firm has designed an innovative waterfront restoration project that you'd like to be considered for in this special Engineering Inc. section, e-mail the information below to Engineering Inc. Staff Editor Andrea Keeney by Friday, July 13, 2018:

In a one- or two-page document, submit the following: project name and location; project overview, including unique aspects/challenges; a project photo; and the name, title, phone number and e-mail address of the Member Firm executive to be interviewed for the project profile. The project can be under construction or recently completed.

If you have any questions, contact Andrea Keeney.
ACEC/Oklahoma Supports Kevin Hern for Congress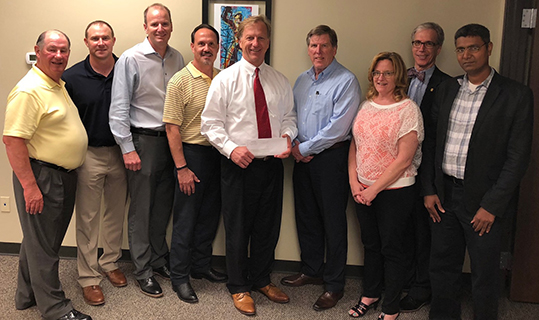 Register Now for ACEC's Pathways to Executive Leadership Program
ACEC's 2018 Pathways to Executive Leadership program provides in-depth instruction on how to lead an A/E firm, giving participants the skills necessary to think strategically in their markets, build effective teams, and deliver great customer service.

Registration is now open and spaces are limited.

The program spans six months, beginning in October at the 2018 ACEC Fall Conference in Las Vegas and ending in April at the 2019 ACEC Annual Convention in Washington D.C., and includes both onsite and online sessions.

Pathways to Executive Leadership is designed for mid-career engineers at the cusp of firm leadership. It fills the gap between ACEC's Business of Design Consulting program and the Senior Executives Institute.

Faculty includes Geordie Aitken of the Aitken Leadership Group and Rod Hoffman of S & H Consulting.

For more information and to register, click here.
July 11 Online Class To Forecast Engineering Market for Remainder of 2018
In the July 11 online class Taking Stock of the Engineering Industry in 2018—The Economic and Market Trends Shaping the Industry, FMI Capital Advisors' Greg Powell will look at the key market drivers that are shaping the industry and project what you should watch for as we head into the second half of 2018.

Powell will take stock of the economy and discuss different perspectives on when we could see a market shift; identify current macro issues impacting engineering firms, including public policy and spending; walk through E&C national and regional growth trends across key market sectors; discuss M&A activity and the motivations driving acquisitions; look at talent and productivity dynamics impacting A/E/C firms; and highlight innovation drivers in the industry, including emerging trends in technology and sustainable design.

For more information and to register, click here.
The American Council of Engineering Companies
1015 15th St., NW, 8th Floor, Washington, DC 20005-2605
Phone:

202-347-7474

- Fax: 202-898-0068
www.acec.org
- E-mail:
acec@acec.org
Alan D. Crockett, Director, Communications
Gerry Donohue, Editor/Designer