Linda Bauer Darr Will Succeed Dave Raymond as ACEC President/CEO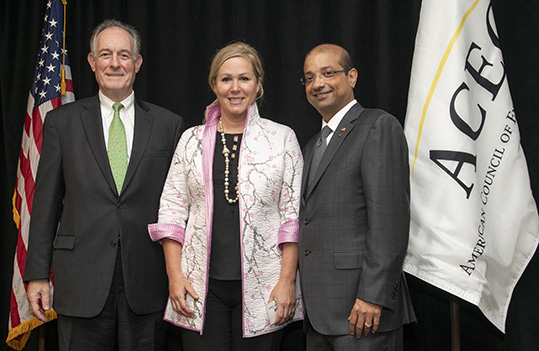 At a special meeting of the ACEC Board of Directors in Washington, D.C. yesterday, Linda Bauer Darr was unanimously approved as the next ACEC president/CEO, succeeding Dave Raymond, who announced his retirement last year. Darr will join the Council on August 6.

Currently serving as CEO of the American Short Line and Regional Railroad Association (ASLRRA), a position she has held for the past four years, Darr also led the American Moving & Storage Association (AMSA) as CEO from 2007-2014. Prior to that, she served in senior positions at the American Bus Association and the American Trucking Associations (ATA). In addition, she was U.S. deputy assistant secretary of transportation for budget and programs in the Clinton Administration. She began her career with the engineering firm EG&G.

ACEC Chair Manish Kothari, who presided over the Board meeting, said "Linda is a team builder and thought leader, and will be a fierce defender of our industry and Council."

"She is the right person for the job," said Raymond, who is working with her on the transition.

The September/October issue of Engineering Inc. magazine will feature an in-depth interview with Darr.
ACEC Endorses Flood Mapping Legislation
ACEC has endorsed the Flood Mapping Modernization and Homeowner Empowerment Pilot Program Act of 2018, which will create a demonstration grant program to deploy innovative mapping technologies to more accurately assess flood risks, especially in urban areas located outside of the traditional regulatory floodplains.

The bill was introduced in the Senate by Senators Richard Durbin (D-IL), Marco Rubio (R-FL) and Tammy Duckworth (D-IL), and in the House by Representatives Mike Quigley (R-IL-5), John Culberson (R-TX-7), and C.A. Dutch Ruppersberger (D-MD-2).

The new program would support better design measures and policies to mitigate future flood risks and would augment the recent policy shift in disaster recovery towards future risk mitigation.

Click here to view the ACEC letter to the co-sponsors.
House Committee Approves Delay in Employer Health Care Penalties
The House Ways and Means Committee has approved legislation to delay two provisions of the Affordable Care Act (ACA) that impact employer-provided health plans.

Under the ACA, employers with more than 50 employees that do not offer qualified health insurance must pay a penalty. The legislation suspends those penalties retroactively to the beginning of 2015 and through the end of 2018.

The bill also delays implementation of the "Cadillac tax" on high-cost health plans until 2021.

ACEC continues to advocate for repeal of both of these provisions of the ACA. Although the House of Representatives may consider this legislation—and other health care bills that have been advanced by the Ways and Means Committee—it is unclear whether the Senate will take up the issue this year.
ACEC/Connecticut Hits 2018 ACEC/PAC Target "To Support Our Firms on Federal Issues"
ACEC/Connecticut is the latest state to make its ACEC/PAC goal for 2018, joining ACEC/Indiana, ACEC/Hawaii, ACEC/Wisconsin, ACEC/Georgia, ACEC/Montana, ACEC/Tennessee, ACEC/Massachusetts, ACEC/South Carolina, and ACEC/Rhode Island.

ACEC/CT has reached 100 percent or more of its goal for 13 consecutive years.

"Our state leadership and members fully understand the importance of helping to fund a $1 Million PAC and the critical role it plays in electing legislators who will support our firms on federal issues," said PAC Champion George Jacobs of CME Engineering.

For more information about ACEC/PAC and ACEC's political programs, visit the ACEC/PAC website or contact ACEC Executive Director of Political Affairs Greg Knopp or ACEC/PAC Director Jennifer Pugh.
Mick Ebeling to Bring Inspirational Message to ACEC Fall Conference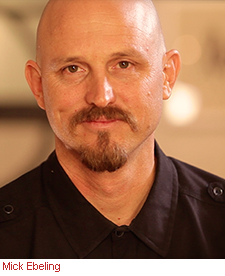 Mick Ebeling, author of Not Impossible: The Art and Joy of Doing What Couldn't Be Done, will share his inspirational philosophy of creating "Technology for the Sake of Humanity" at the 2018 ACEC Fall Conference in Las Vegas, October 28-31.

CEO of Not Impossible Labs, Ebeling has worked with a variety of Fortune 500 companies to develop creative technology solutions to real world problems. He is a two-time South by Southwest Innovation Award Winner, one of Wired magazine's "Agents of Change," and listed as one of the most influential creative people by The Creativity 50's.

Other Conference highlights include addresses by presidential historian Jon Meacham and business strategist Peter Sheahan, who has been named "One of the 25 Most Influential Speakers in the World"; CEO panels on "Gaining an Edge in a Competitive Market" and "Creating a Workplace to Attract and Retain the Best Talent;" more than 30 business management sessions, the CASE Risk Management Convocation, CEO Roundtables; the annual Awards Luncheon, and Sales & Marketing and Legal Counsel Forums.

For more information and to register, click here.
Friday Deadline to Submit Your Firm's Innovative Waterfront Restoration Projects to Engineering Inc.
The November/December 2018 issue of Engineering Inc. will spotlight Member Firm's innovations in waterfront restoration.

If your firm has designed an innovative waterfront restoration project that you'd like to be considered for in this special Engineering Inc. section, e-mail the information below to Engineering Inc. Staff Editor Andrea Keeney by Friday, July 13, 2018:

In a one- or two-page document, submit the following: project name and location; project overview, including unique aspects/challenges; a project photo; and the name, title, phone number and e-mail address of the Member Firm executive to be interviewed for the project profile. The project can be under construction or recently completed.

If you have any questions, contact Andrea Keeney.
Register Now for ACEC's Pathways to Executive Leadership Program
ACEC's 2018 Pathways to Executive Leadership program provides in-depth instruction on how to lead an A/E firm, giving participants the skills necessary to think strategically in their markets, build effective teams, and deliver great customer service.

Registration is now open and spaces are limited.

The program spans six months, beginning in October at the 2018 ACEC Fall Conference in Las Vegas and ending in April at the 2019 ACEC Annual Convention in Washington D.C., and includes both onsite and online sessions.

Pathways to Executive Leadership is designed for mid-career engineers at the cusp of firm leadership. It fills the gap between ACEC's Business of Design Consulting program and the Senior Executives Institute.

Faculty includes Geordie Aitken of the Aitken Leadership Group and Rod Hoffman of S & H Consulting.

For more information and to register, click here.
Conquer Generational Differences in the Workplace, July 12
With the Baby Boom, Millennial, Gen X and Gen Y generations in the workforce, you may have a recipe for disaster...or great success. It all depends on how you manage this eclectic mix.

Join Heath Suddleson of Executive Achievement in the July 12 online Class Generational Differences In The Workplace to better understand the values and work ethic of each generation. You'll learn about the workplace accommodations each generation appreciates and how to better motivate your staff of all ages.

For more information and to register, click here.
The American Council of Engineering Companies
1015 15th St., NW, 8th Floor, Washington, DC 20005-2605
Phone:

202-347-7474

- Fax: 202-898-0068
www.acec.org
- E-mail:
acec@acec.org
Alan D. Crockett, Director, Communications
Gerry Donohue, Editor/Designer